Frangible 9mm Ammo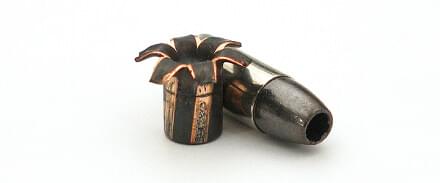 We shot 34 different loads of 9mm self-defense ammo into ballistic gel.
See the results below
This is non-toxic, lead free, reduced hazard frangible 9mm ammo. These rounds are loaded with bullets that disintegrate upon contact with a hard surface, essentially turning the projectile into sand. These rounds are ideal for close quarter training because the risk of ricochet is minimized with the frangible projectile.
50rds - 9mm Federal LE Ballisticlean 100gr. RHT Frangible

1000rds - 9mm Federal Ballisticlean 100gr. Frangible Ammo

50rds - 9mm Sellier & Bellot 100gr. Frangible RHFP Ammo