9mm Ammo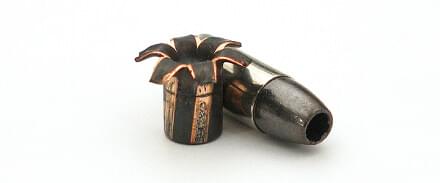 We shot 45 different loads of 9mm self-defense ammo into ballistic gel.
See the results below
9mm Ammo for Sale
9x19 ammo is one of the more popular calibers available to American civilian shooters today. 9mm Luger handgunners know there are a ton of bullet types available to them with each having its own specific benefit based on the intended use.
Get bulk 9mm ammo in 1,000 round cases below or hand-select specialty loads for self-defense.
Most shooters planning to punch holes in paper at the range will likely want to rely on FMJ or full metal jacket rounds. These are traditionally the cheapest rounds available to shooters and will provide the best option for shooting in bulk during training time.
Pistol owners looking to defend their homes and families will want to rely on a good jacketed hollow point or JHP projectile. These rounds are generally more expensive but offer a tip that expands upon impact with the target. That means in the face of a true threat, it will inflict as much damage as possible. While these rounds aren't ideal for repeated range use because of the cost, you'll likely want to put several dozen rounds through your pistol to ensure they feed reliably before you absolutely need them to defend yourself.

About This Data

Firearm Used
S&W M&P Shield

Barrel Length
3.1"

Distance to Target
10 Feet

Barrier
4-layer cloth

AmmoToGo.com & MagTech
Growing the Shooting Community

Along with our friends at Magtech, we're committed to growing the shooting community. Whether it's die-hard hunters who can't wait for the first sign of fall or tactical shooters who live for weekend range time - we believe the more people who appreciate firearms and know the joy of shooting - the better it is all for all of us.
That's why we recently teamed up and gave away 100,000 rounds of 9mm ammo for free - that's 2,000 boxes worth of full metal jacket rounds to folks willing to take a new shooter to the range. These shooting mentors who donated their time and expertise played a huge role in ensuring the right to bear arms is something that won't be taken for granted by future generations. We called the mentors "Ammo Ambassadors".

1,000 new shooters were introduced to firearms as part of the Ammo Ambassador program. That's 1,000 informed voters going to the polls and hopefully, 1,000 safe and responsible gun owners standing next to you at your local range.
We've heard some amazing stories along the way from mentors who might have gotten as much out of their range trip as the newbie they took along.
"I took my girlfriend Lizzie to Sharpshooters in Lorton, VA for her first trip to the range! She was a bit apprehensive but once she found her groove, it was like she had been shooting for years! She liked shooting my Smith & Wesson M&P 9mm, and we rented a Ruger .22lr handgun for her to try, for comparison. Her dad came with us and brought his .22 rifle to plink at stuff and a .300 Savage lever-action that I thought was a BLAST to shoot! All in all, it was a great time! I'm glad I got to give her this experience", Justin an Ammo Ambassador said
In all, we had Ammo Ambassadors from XX states who took part in the program, truly making this a coast-to-coast new shooter initiative and one that we're proud to have played a small part in.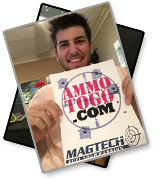 My little cousin was very skeptical about guns until I took him to the range! He keeps asking when we can go again! He loved shooting my weapon, and I feel that I have influenced him in a positive way! - Malachi an Ammo Ambassador
If you had a chance to be an Ammo Ambassador and take part in the program, thank you for your commitment. If you missed your shot to be an Ammo Ambassador, there's never a bad time to introduce someone new to the shooting sports and we'll do all we can in the future to keep the shooting community strong!