Gel test Results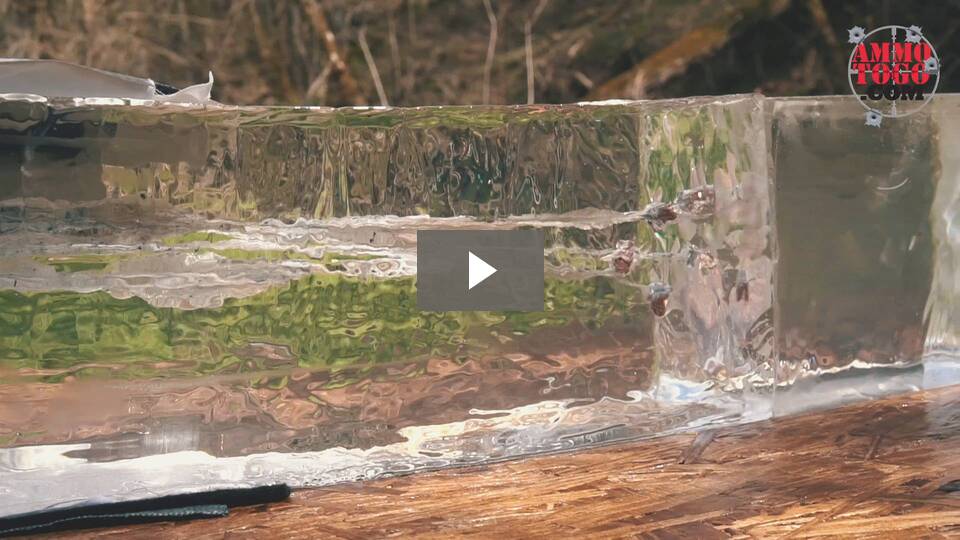 We tested this Speer 9mm Luger (9x19) ammo by firing five rounds with a S&W M&P Shield with a -inch barrel into calibrated Clear Ballistics gelatin. Of those five rounds, we discovered the ammo penetrated an average of 15.54-inches into the gelatin. Our test rounds ended the test with an average expanded diameter of 0.562-inches, retaining 100% of the projectile's original weight.
On this page, you'll see video of our tests including photographs that detail the ammunition before/after firing it through a four-layer barrier into gelatin. Also, you'll see how this Speer 9mm Luger (9x19) ammunition stacks up compared to other self-defense rounds in 9mm Luger (9x19).
To read more about our testing procedures and processes, please head here.
50rds – 9mm Speer LE Gold Dot 147gr. JHP Ammo Gel Test Results
Median
Bullet Depth

(in.)

14.6
15
15.4
16
16.7
Expanded Diameter

(in.)

0.55
0.56
0.56
0.56
0.58
Bullet Weight after shot

(gr.)

145.8
146.1
146.6
146.7
147.2
Bullet Velocity

(fps)

886
890
890
896
904
Speer 9mm Luger (9x19) Ballistic Data
Speer 9mm Luger (9x19) Ammo Details
Barrel Length inches

4
Ballistics Coefficient (G1)

0.164
Ballistics Coefficient (G7)

0.000
Sectional Density

0.167
| | Muzzle | 25 yds. | 50 yds. | 75 yds. | 100 yds. |
| --- | --- | --- | --- | --- | --- |
| Velocity fps | 990 | 962 | 936 | 913 | 891 |
| Energy ft lbs | 320 | 302 | 286 | 272 | 259 |
| Bullet drop inch | n/a | 0 | -1.5 | -5.4 | -11.9 |
Trajectory Line Graph Speer 9mm Luger (9x19)
Velocity / Energy Comparisons
Review
Reviews
Leave a Review
posted on by Tom_Maine

I have a JP GMR 15 9mm carbine purchased several years ago for local competition as well as to add to my home defense arsenal. Because I don't reload the caliber, I purchased many kinds/weights of factory ammo to find the carbine's best accuracy load. Speer's Gold Dot 147 gr HP provided the best accuracy of all the loads I tested. A bit pricey, but I stocked up and keep loaded mags available.

posted on by EH Rudy

Performs great in these tests with the short 3.1 inch barrel!

posted on by Speer

I carry what the local law enforcement carries in my concealed carry. The Speer 147 gr 9mm is a great load and is not extreme, but very logical choice for concealed carry weapons.

posted on by Dan

The best groups I have gotten from my Beretta Storm carbine have been from this round by Speer. 100% reliability in all my 9mm pistols as well.

posted on by Joe Martin

Very good carry ammo. Fine results on youtube ballistic tests. Reliable. Accurate.

posted on by Path Herring

I really liked the detailed information which that was given. I find your product to be high quality for a competitive price vs the higher priced products.

posted on by Robert Jones

Excellent all around.

posted on by BON HAK KOO

This are good ammo and next time I will buy a case.