Gel test Results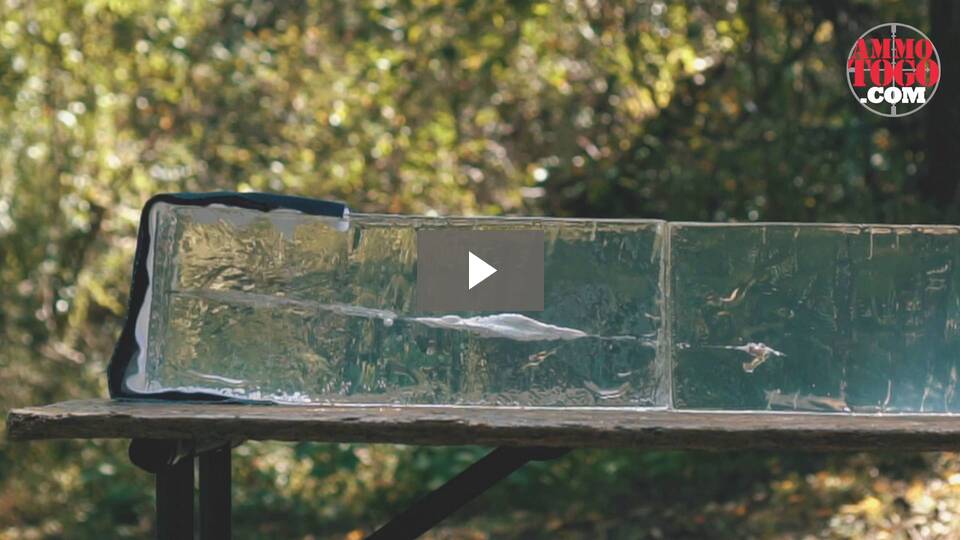 In hopes of giving ourselves and our customers a better idea how this 9mm Luger (9x19) self-defense ammo would perform if called upon in a self-defense scenario, we tested dozens of the best selling hollow points on the market.
We fired five rounds of this Speer 9mm Luger (9x19) ammo through a cloth barrier into Clear Ballistics calibrated synthetic gelatin and recorded the results. For these tests, we used a S&W M&P Shield with a -inch barrel. In the photos, graphics and video on this page, you can see specifically how the Speer ammo performed and how it sticks up with the rest of the 9mm Luger (9x19) ammo we have tested so far.
To read more about our testing procedures and discover what round makes the best self-defense ammo for you head to this page.
50rds – 9mm +P Speer LE Gold Dot 124gr. JHP Ammo Gel Test Results
Median
Bullet Depth

(in.)

18.5
19.2
19.3
20.4
20.7
Expanded Diameter

(in.)

0.48
0.51
0.51
0.52
0.52
Bullet Weight after shot

(gr.)

124
124
124
124
124
Bullet Velocity

(fps)

1096
1102
1113
1116
1121
Speer 9mm Luger (9x19) Ballistic Data
Speer 9mm Luger (9x19) Ammo Details
Barrel Length inches

4
Ballistics Coefficient (G1)

0.134
Ballistics Coefficient (G7)

0.000
Sectional Density

0.141
| | Muzzle | 25 yds. | 50 yds. | 75 yds. | 100 yds. |
| --- | --- | --- | --- | --- | --- |
| Velocity fps | 1220 | 1146 | 1085 | 1036 | 996 |
| Energy ft lbs | 410 | 362 | 324 | 296 | 273 |
| Bullet drop inch | n/a | 0 | -0.8 | -3.3 | -8 |
Trajectory Line Graph Speer 9mm Luger (9x19)
Velocity / Energy Comparisons
Review
Reviews
Leave a Review
posted on by mark bielski

excellent service and delivery

thank you

posted on by Meez

Speer is top of the line ammo. Consistent and great expansion.

posted on by MJ

Great customer service.
Will do business with them again.

posted on by christine queiroli

So many companies are "out of stock" so I was excited to find ammo here. The customer service is awesome and their prices are some of the best. Shipping was fast. Now, all of my friends will be purchasing from here!

posted on by Stephen David

Great service and the fastest delivery experience ever.

posted on by JtAlmond

I have a few mag loads of these. They're some of the best ammo out there. They're engineered for full size duty pistols. They make a short barrel loading for the guys with short units. These are a law enforcement standard. They shoot accurately with about the same muzzle blast as everything else.
The plus p loading hits hard ensuring the bullet expands quickly so it doesn't pass thru the person getting shot. They're wanting to stop selling ammo online. A resolution is passing through congress to have only face to face ammo sales with a licensed ammo dealer. Large sales will be reported. I've looked around online and see cases of ammo offered with 50 round boxes being scarce. Some orders require a two case minimum. They're gearing up for the act to become law.

posted on by Tiamat

In a Glock 17 the bullet went 1250 fps.Expansion was picture perfect. In other words " it will keal"

posted on by NELSON JACKSON

Love this round performs flawlessly and gives little recoil

posted on by GALLAGER

Darn good round. This round is used by vast amount of L/E agencies with fantastic track record. This is the only round I used by weapons.

posted on by Jennifer Surles

Lightning fast shipping...smooth purchase. Can't wait to get to the range! Thank you Ammo to Go!

posted on by Randy Rancel

Best 9mm ammo PERIOD!

posted on by Dom C

Excellent defensive ammo. It tells you it's +p but it's very accurate for me, shoots very close to the Lawman TMJ non +p, which is easier to control.
Having an accurate, reliable and powerful load*(to me anyway) with a great bullet is as important as having the weapon itself, should the need arise. This has won its place as my carry round for my G19 and G19x. (Little too much for me with my G43x however, doing a non +p with that)

Buying more!

posted on by Jim Crites

I have found Speer 124 +P 9mm ammo to be very accurate in both my Browning Hi-Power and Beretta 92 FS. A very fine carry round. Very good and fast service with Ammo To Go!

posted on by Mike Burns

I carried Gold Dot as my duty ammo my last 4 years as a deputy sheriff. Now that I'm retired, why would I change? It is a great performing round that is accurate and effective. It is great as a duty ammo, it is great for self defense.

posted on by Chris Calhoun

Our nation's largest police force carries this round twelve months out of the year with more than excellent results. This website is a great price and is sold in a semi-rare fifty round count. Can't complain about that.

posted on by SJ

This ammo is the issued duty ammo for a number of LE agencies at both the federal and state level. My federal agency has approved it for use, as has my wife's state agency. Trust me, if our gun strokes chose it for duty ammo, its where you want to be. I bought a few boxes to stock up my personal gun, and proceeded to run several magazines worth through two separate Glock 43's without a hitch. You'll definitely feel the +P in a small frame handgun like that, but Speer LE gold dot is the only ammo I'll shoot.

posted on by BILL LUCE

Unsure what other reviewer was talking about but they probably know nothing about ammo. This has been a street (eg: police) proven round for many years. I have found that it feeds flawlessly with a total of over 200 rounds rapid fire and another 200 plus rounds general shooting with zero FTF or FTE (priority one). From the hundreds of tests online to coroner reports, this ammo performs as it should and does what it was designed to do. No handgun round is as effective as a long gun but Gold Dots are a top performing handgun round that has been around for many years and used by numerous police agencies for a reason. The 9mm was designed around a 124gr bullet and I've found this round shoot POI. Won't trust my life with anything else.

posted on by CHRIS ARPIA

GIVE ME A BREAK....EVEN FEDERAL IS BETTER THAN THIS ODD HI TECH "STUFF"... YUP ITS BONDED, + P, AND DOESN'T COMPRESS WHILE EXPANDING/OPENING.....BUT PLUGS UP, PEELS LIKE A BANANA AND REALLY DOESN'T EXPAND MUCH !!! WIN, REM, CORBON AND FED ARE BETTER!

posted on by GARRETT ANDREWS

Phenomenal duty round. I have tested this round out of a Springfield XDM 9mm. Expansion was .75 with 4-ply denim and ballistic gel. Penetration was 15.9 in. It was clocked at 1248 sec (a little faster than advertised) due to 4.5 in barrel. NYPD has had 595 successful one stop shots (center mass hits) with this being their duty round. Thanks ATG!!

posted on by Steve Heaphy

The best 124gr+p bonded ammo you can buy. This is a flat out impressive round, 1220fps/410lbs of kinetic energy (muzzle) and it is accurate. I put these up against Ranger Bonded 124gr+p in ballistic testing and they were the clear winner. Expansion and penetration were both great, this stuff goes quick so get it while you can.

posted on by mike heffner

This is the best all around self defense load in 9mm. The 124 + gold dot is an excellent example of the best of speed and weight. Expands well . Penetrates deep and is a bonded bullet. NYPD use this round and for a good reason IT WORKS. You could spend more money but you're not going to get a better all around self defense ammo!! Hard to find get it while you can.

posted on by Ryan Rhodes

I believe this to be one of the very best 9mm JHPs on the market at this time. Expands very well for a bonded round and regularly out-penetrates its competition when I have tested it. It works great out of short or service length barrels and expands after passing through the dreaded 4-layers of denim(and just about anything else I've tried including a winter coat over a thick sweatshirt). You get energy and speed but don't need to sacrifice penetration.

posted on by Barbara Rhodes

feeds well, consistent, extremely accurate and from the reading ive done it apparently has very good terminal performance as well, have put it through 3 glocks, a sig, and a beretta with no problems at all very accurate out of all of them

posted on by Dan Van Otteren

Good ammo. This is the cheapest I've been able to find it. Reliable and has a strong punch to it. It also mushrooms very nicely.

posted on by James Wells

I purchased a few boxes of this fine ammo from Ammo To Go and I received solid and speedy service from them. There is no question in my mind, when buying ammo online this is the only place to shop!