Gel test Results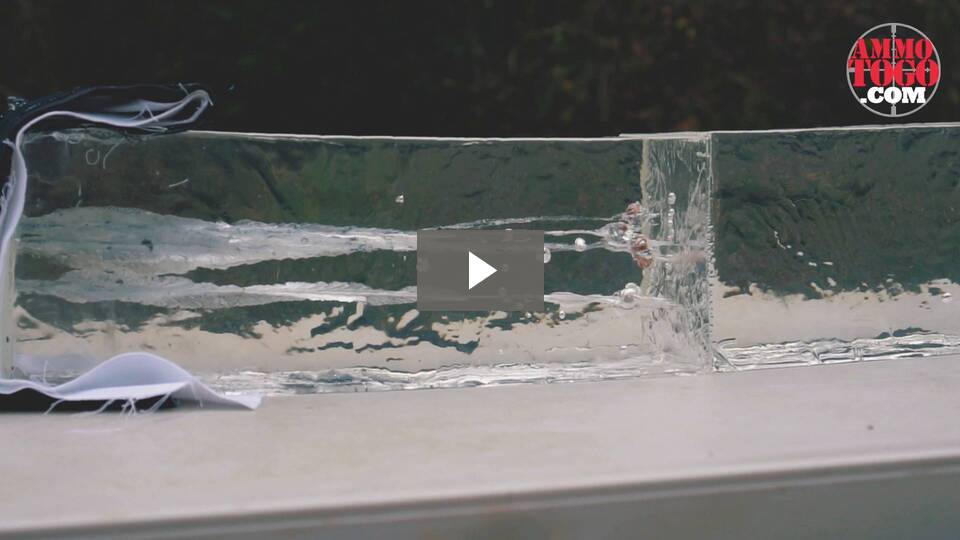 In hopes of giving ourselves and our customers a better idea how this 40 Smith & Wesson self-defense ammo would perform if called upon in a self-defense scenario, we tested dozens of the best selling hollow points on the market.
We fired five rounds of this Speer 40 Smith & Wesson ammo through a cloth barrier into Clear Ballistics calibrated synthetic gelatin and recorded the results. For these tests, we used a S&W M&P40c with a -inch barrel. In the photos, graphics and video on this page, you can see specifically how the Speer ammo performed and how it sticks up with the rest of the 40 Smith & Wesson ammo we have tested so far.
To read more about our testing procedures and discover what round makes the best self-defense ammo for you head to this page.
50rds – 40 S&W Speer LE Gold Dot 155gr. JHP Ammo Gel Test Results
Median
Bullet Depth

(in.)

14.7
14.7
15.1
15.4
15.5
Expanded Diameter

(in.)

0.6
0.61
0.61
0.64
0.67
Bullet Weight after shot

(gr.)

153.2
153.7
153.9
153.9
154.2
Bullet Velocity

(fps)

1110
1118
1120
1146
1222
Speer 40 Smith & Wesson Ballistic Data
Speer 40 Smith & Wesson Ammo Details
Barrel Length inches

4
Ballistics Coefficient (G1)

0.000
Ballistics Coefficient (G7)

0.000
Sectional Density

0.138
| | Muzzle | 25 yds. | 50 yds. | 75 yds. | 100 yds. |
| --- | --- | --- | --- | --- | --- |
| Velocity fps | 1200 | n/a | n/a | n/a | n/a |
| Energy ft lbs | 496 | n/a | n/a | n/a | n/a |
| Bullet drop inch | n/a | n/a | n/a | n/a | n/a |
Velocity / Energy Comparisons
Review
Reviews
Leave a Review
posted on by Isaac Arnold

I tested this load side by side with Winchester 155gr. Silvertips, Winchester Ranger 155gr. JHP's, and Hornady 165gr. Critical Defense from my short barreled Glock 27. All loads expanded in wet newspaper and in water despite the short barrel length of the 27. The Gold Dot was second in penetration to the Hornady. The jackets separated in both Winchester loads but the Gold Dot & Hornady loads held together. The Gold Dot had the most devastating effect on the wet newspaper. It was awesome compared to the other loads. On targets, it is very accurate.<br />
<br />
All the loads I mentioned performed well from my G27. The Critical Defense gave the deepest penetration, the Winchesters gave the most expansion, but the Gold Dot did the most damage to the newspaper and is my overall favorite.

posted on by Ryan Rhodes

This is my first choice in .40 gold dot loads. It is accurate and performs well through barriers. Also for me this load has the lowest recoil out of the three in my G27 and shoots straight so thats what I feed it. I shoot alot of 9mm glocks also and I've found that this load(many 155s) shoots to a very similar POA as my 9mms so i dont have to make any compensation when switching, one less thing to think about.

posted on by Thomas Rinkor

Out of my 4" barrel XD and into water jugs only, then with 2 layers denim, and then with 4 layers of denim, the expansion was consistently impressive. The 4 layer denim test is the true test of a hollow-point to expand well under most all conditions. (it would be a better test in to ballistics gel, but I did not have any). This is my defense load of choice in the .40.

posted on by Steve Heaphy

This is the best bonded 155gr ammo for your .40 that you can get. The muzzle velocity and kenetic energy make for a devistating wound channel. My ballistic testing showed great penetration and expansion out of a Glock 22. Recoil and muzzle flip was very controlable.