Gel test Results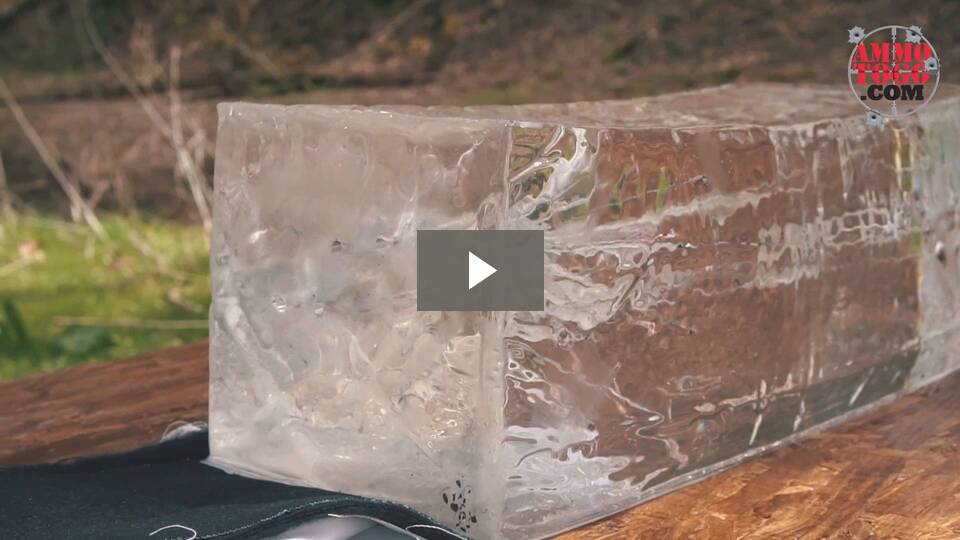 In hopes of giving ourselves and our customers a better idea how this 9mm Luger (9x19) self-defense ammo would perform if called upon in a self-defense scenario, we tested dozens of the best selling hollow points on the market.
We fired five rounds of this G2 Research 9mm Luger (9x19) ammo through a cloth barrier into Clear Ballistics calibrated synthetic gelatin and recorded the results. For these tests, we used a S&W M&P Shield with a -inch barrel. In the photos, graphics and video on this page, you can see specifically how the G2 Research ammo performed and how it sticks up with the rest of the 9mm Luger (9x19) ammo we have tested so far.
To read more about our testing procedures and discover what round makes the best self-defense ammo for you head to this page.
20rds - 9mm G2 Research RIP 96gr. HP LF Ammo Gel Test Results
Median
Bullet Depth

(in.)

13.8
16
16.1
16.2
Expanded Diameter

(in.)

0.34
0.35
0.35
0.35
0.36
Bullet Weight after shot

(gr.)

40.4
43.7
43.9
43.9
44.6
Bullet Velocity

(fps)

1093
1095
1105
1106
1107
G2 Research 9mm Luger (9x19) Ballistic Data
G2 Research 9mm Luger (9x19) Ammo Details
Barrel Length inches

4
Ballistics Coefficient (G1)

0.000
Ballistics Coefficient (G7)

0.000
Sectional Density

0.104
| | Muzzle | 25 yds. | 50 yds. | 75 yds. | 100 yds. |
| --- | --- | --- | --- | --- | --- |
| Velocity fps | 1265 | n/a | n/a | n/a | n/a |
| Energy ft lbs | 327 | n/a | n/a | n/a | n/a |
| Bullet drop inch | n/a | n/a | n/a | n/a | n/a |
Velocity / Energy Comparisons
Review
Reviews
Leave a Review
posted on by Chris Tuttle

The Boys up here on Vancouver island British Columbia Canada use this ammo exclusively, no issues what so ever. Definitely recommend this ammo

posted on by John

I carry G2 in every pistol I own. From 380 - 45 and never had any problems firing, cycling, etc. Great local Georgia ammo

posted on by Randy White

Never had any issues with three of my guns. Love this round and it's always in my concealed carry!

posted on by Kenneth I Simonsen

I fired an entire magazine of 40 S&W out of my Beretta 96A1 and had no issues.
I shot a watermelon and I didn't expect it to explode like it did. A Pineapple, which was much more dense, was blown in half.
Although it is expensive, I will be buying more for home defense stockpiles.

posted on by Paul Kendrick

GREAT!!!!

posted on by don

bought 380 rounds, my son shot them in ruger they jammed repeatedly. now firearm jams with any type rounds we have shot in it before. Now afraid to try in glock 9mm.

posted on by Leroy Jenkins

Honestly, I've fired many of these rounds through my Sig's and never had an issue feeding, firing or ejecting. Fine ammo from my perspective.

posted on by Bobby

I had the same issue when manually ejecting or clearing a chambered round. Fortunately, I shot an entire clip without any issues so when the gun itself automatically loads the next round after firing, it did cycle without issue on two clips worth of amno. It was an expensive test, but at least I know when firing, it did work perfectly. Just not when clearing a un fired round, that is the issue for me.

posted on by James E. Barnes

Three failure to eject in the first mag. Never had that problem with any other factory ammo. As expensive as they are, I expected better.