Soft Point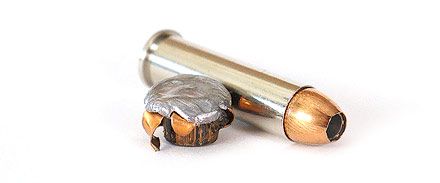 We shot 22 different loads of 357 Magnum self-defense ammo into ballistic gel.
See the results below
Here's a look at our current in-stock 357 magnum soft point ammunition for sale. Soft point bullets are common among hunters because the projectile is designed to penetrate deeper into a target and transfer as much energy as possible into that target. Look for soft point rounds for 357 magnum shooters from Federal, Hornady and other respected ammo manufacturers.