Ballistic Gel Testing
In hopes of giving ourselves and our customers a better idea how this 45 ACP (Auto) self-defense ammo would perform if called upon in a self-defense scenario, we tested dozens of the best selling hollow points on the market.
We fired five rounds of this Winchester Ammunition 45 ACP (Auto) ammo through a cloth barrier into Clear Ballistics calibrated synthetic gelatin and recorded the results. For these tests, we used a Ruger SR45 with a 4.5-inch barrel. In the photos, graphics and video on this page, you can see specifically how the Winchester Ammunition ammo performed and how it sticks up with the rest of the 45 ACP (Auto) ammo we have tested so far.
To read more about our testing procedures and discover what round makes the best self-defense ammo for you head to this page.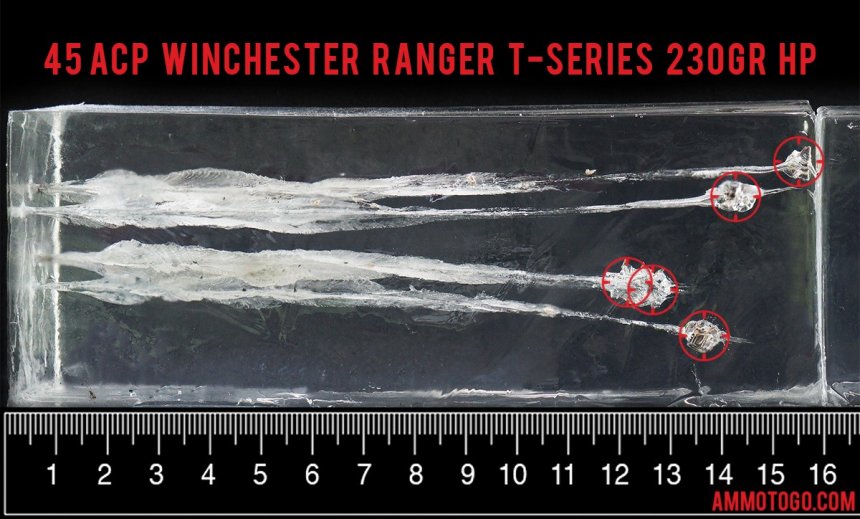 Unfired versus Fired Round Comparison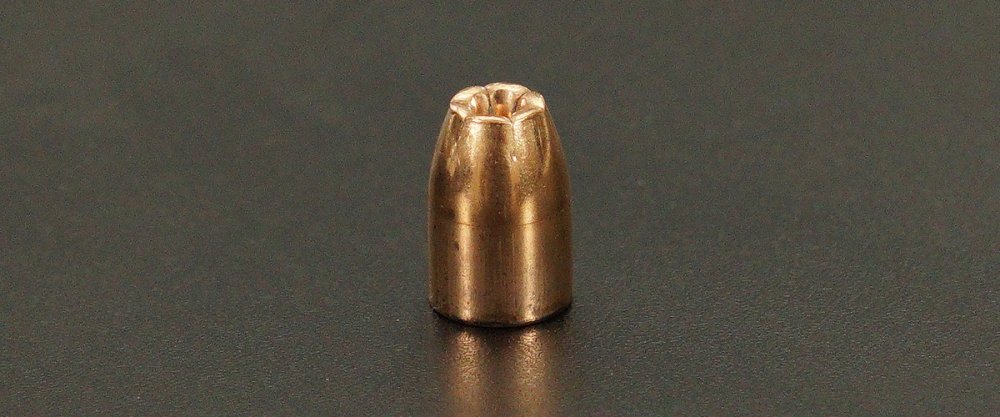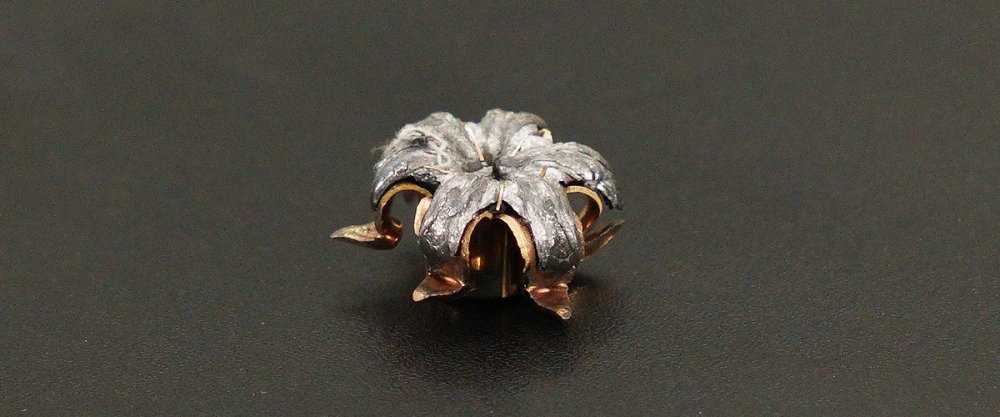 50rds - 45 ACP Winchester Ranger Talon 230gr. HP Ammo Gel Test Results
Median
Bullet Depth

(in.)

12.7
13
14
15
16.2
Expanded Diameter

(in.)

0.79
0.79
0.95
0.99
1.03
Bullet Weight after shot

(gr.)

216.7
220.3
226.2
228.5
228.9
Bullet Velocity

(fps)

854
968
968
990
997
Reviews
Leave a Review
posted on by Chris

Unfortunately I had too many FTF issues (On Average 1 for every 8 shots)with this ammo in my 1911. Therefore I'm going to plink with this ammo and get a more reliable round for self defense. Always make sure to shoot your self defense ammo. You don't want to find out is doesn't work when you are in a self defense situation.

posted on by Brent

This ammo is awesome. My all time favorite. Its expansion and penetration is excellent. I carry and trust it for high risk Dignitary Protection.

posted on by Kaniksu Kidd

My preferred carry ammo like forever! This is the same round as the infamous Black Talon with a milder name. Still produces the same devastating results as the original. The results here just replicate a lot of other jello testing that has been done with this round. It's bad!