Ballistic Gel Testing
In hopes of giving ourselves and our customers a better idea how this 45 ACP (Auto) self-defense ammo would perform if called upon in a self-defense scenario, we tested dozens of the best selling hollow points on the market.
We fired five rounds of this Federal Ammunition 45 ACP (Auto) ammo through a cloth barrier into Clear Ballistics calibrated synthetic gelatin and recorded the results. For these tests, we used a Ruger SR45 with a 4.5-inch barrel. In the photos, graphics and video on this page, you can see specifically how the Federal Ammunition ammo performed and how it sticks up with the rest of the 45 ACP (Auto) ammo we have tested so far.
To read more about our testing procedures and discover what round makes the best self-defense ammo for you head to this page.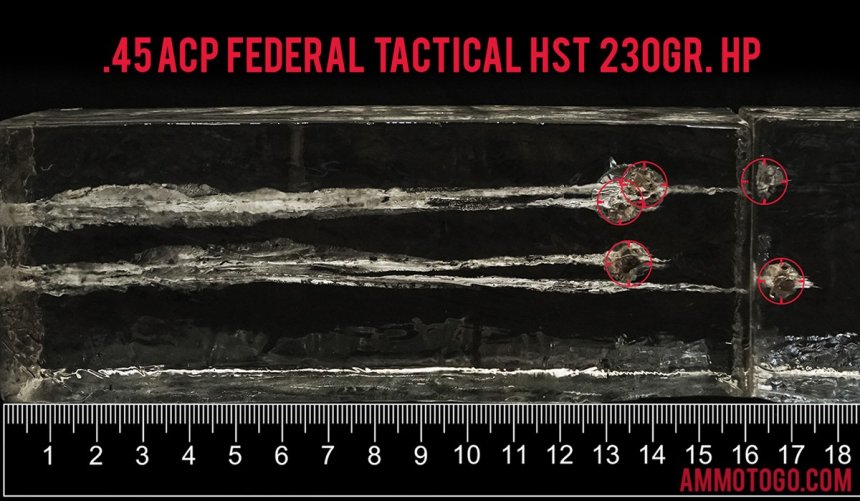 Unfired versus Fired Round Comparison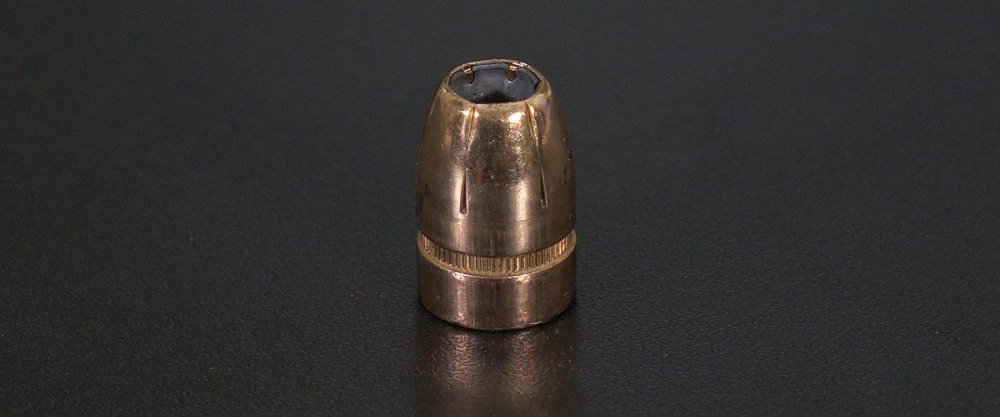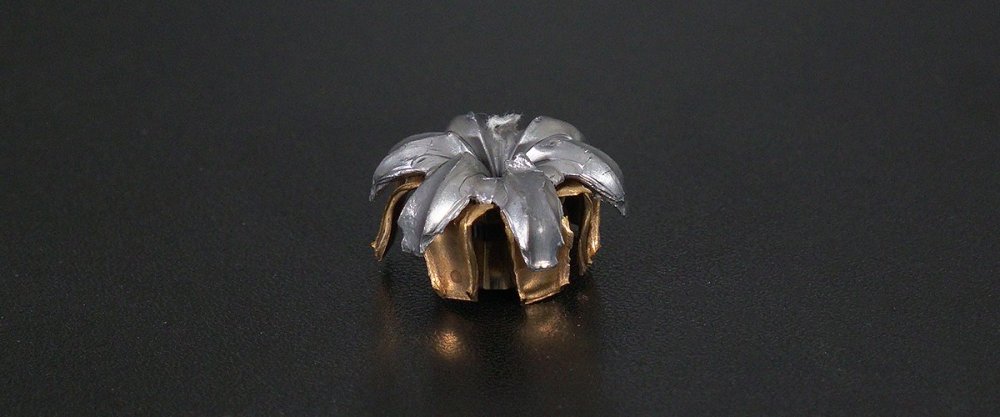 1000rds - 45 ACP Federal Premium Law Enforcement HST 230gr. JHP Ammo Gel Test Results
Median
Bullet Depth

(in.)

13.4
13.5
13.7
16.9
17.3
Expanded Diameter

(in.)

0.78
0.82
0.85
0.85
0.92
Expanded Weight

(gr.)

229
229.6
229.7
229.7
229.9
Bullet Velocity

(fps)

837
841
864
866
871
Reviews
Leave a Review
posted on by DM

This by far the best defensive 45ACP ammo available. This ammo is devastating, I use it for EDC as well as hunting. Last year I shot a 262 lb bore hog at 25 yards with a Sig 5" barrel super match P-220 SAO the hog dropped like it was electrocuted. Shot placement was aimed behind the left shoulder but the hog turned towards me when I fired. The bullet went in destroying the left shoulder and came to rest on the right side just under the skin at the rear of the rib cage. You just can't ask for better performance than that. I have found that the 230 grain non +p loads are better performers than the +p loads with less wear and tear on your weapon and less muzzle blast and recoil. I will also say this rings true for the 9mm ammo as well in personal defense arena. I personally carry the 124 grain non +p in my 320 and the non +p 147 grain in my 938.