380 AUTO Ammo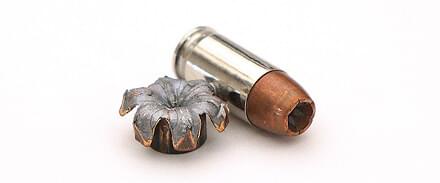 We shot 19 different self-defense loads of 380 Auto ammo into ballistic gel
See the results below
380 ACP Ammo for Sale
Find a wide assortment of in-stock 380 ACP ammo below.
Pick full metal jacket loads for bulk training and look to hollow points for self-defense.
Look for in-stock 380 ACP for sale with bullet weights typically in the 90 grain to 95 grain area with some specialty rounds much lighter or heavier.
We work to keep name-brand rounds in-stock at cheap prices from names you know and trust like Federal, Speer Gold Dot, and Hornady.
.380 ACP ammo is the comeback kid of handgun cartridges. The caliber is older than most people realize with a history dating back to 1908 when Colt was looking for a cartridge that was a compromise in power and size for their compact pocket automatic. The idea was to develop a round that could function is a blow back weapon, but still be somewhat powerful.
The 380 is also known as the 9mm short or 9mm Kurz.
The 380 acp was extremely popular in Europe, but somewhat faded when Americans kept their 38 special revolvers and 45 acp pistols.
Recently though the 380 ACP had made a major comeback with the explosion of concealed carry. 380 ACP ammunition has become the go to cartridge for numerous pocket pistols and is formidable when paired with a jacketed hollow point bullet for self defense. These small, semi-automatic pistols are often in 380 ammo to maintain their small size and lightweight nature.

About This Data

Firearm Used
Ruger LCPII

Barrel Length
2.75"

Distance to Target
10 Feet

Barrier
4-layer cloth