Ballistic Gel Testing
As you hunt for the best self-defense 45 ACP (Auto) ammo, we thought you might enjoy seeing the results of some testing we recently conducted with calibrated Clear Ballistics gelatin.
We shot five of these Hornady Ammunition rounds through a four-layer cloth barrier using a Ruger SR45. The results are detailed in the video you see above as well as the photographs. Through the charts, you should get a great idea how this Hornady Ammunition ammo stacked up relative to other 45 ACP (Auto) ammo products available to American shooters.
To get a better sense of our tests, be sure to check out all the protocols we followed when conducting our tests to determine the best self-defense ammo.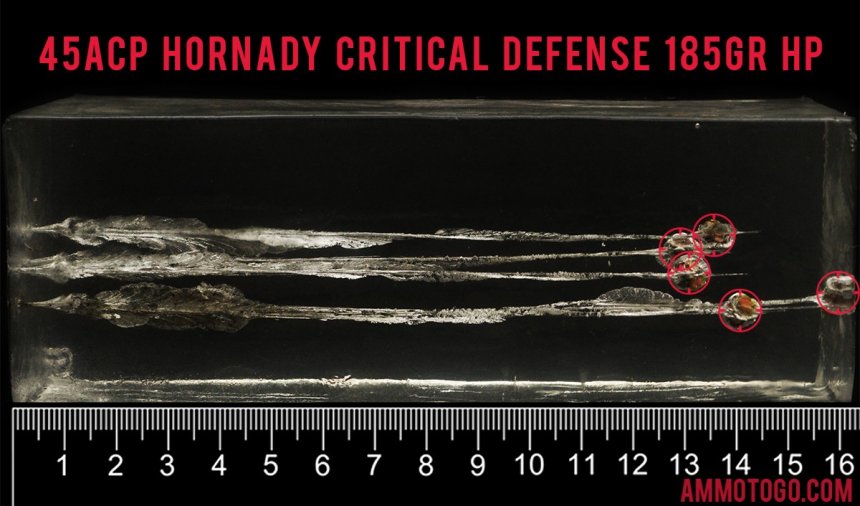 Unfired versus Fired Round Comparison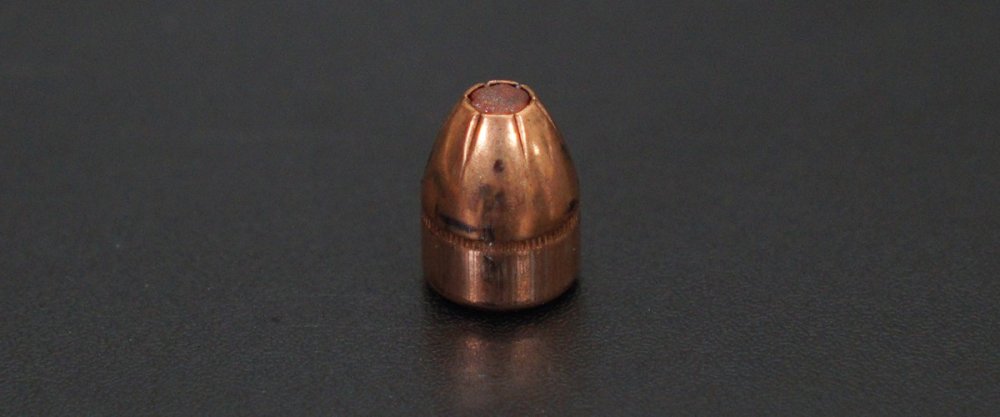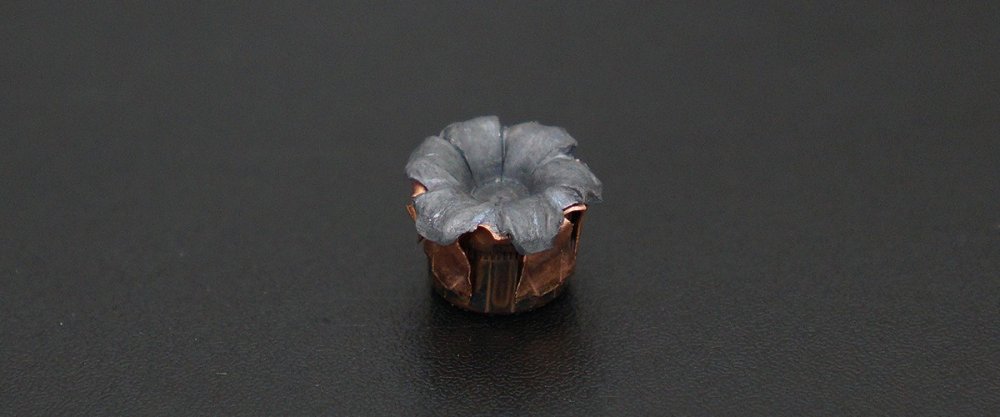 20rds - .45 ACP Hornady Critical Defense 185gr. HP Ammo Gel Test Results
Median
Bullet Depth

(in.)

13.2
13.4
13.9
14.4
16
Expanded Diameter

(in.)

0.6
0.62
0.62
0.62
0.64
Bullet Weight after shot

(gr.)

183.3
183.4
183.7
183.8
184
Bullet Velocity

(fps)

977
981
983
998
1004
Reviews
Leave a Review
posted on by KEVIN BAILIFF

One of the best bullets I have used. Works great, with no jams in my 45acp Glock. I don't leave home without my clips loaded with this round.

posted on by KURTIS RADDATZ

Luckily, I haven't had to use Personal Defense ammunition in an actual situation. But I sleep better, knowing that I've got a clip of these next to my Glock at night. In terms of defense, these Plasticized-tip hollow points are great. Accurate and Powerful, this is the only Personal Defense Round I trust.

posted on by JAY KAPUR

Runs great in both of my Kimber 1911s. Price here at Ammunition To Go is much lower than at my local stores.