38 SPECIAL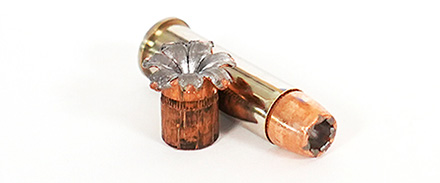 We shot 16 different loads of 38 Special self-defense ammo into ballistic gel
See the results below
38 Special ammo is a legendary round and is probably one of the longest lasting rounds for police service there ever has been. The cartridge has been around for more than 110 years! 38 Special as a caliber is the derivative of several different kinds of 38 Special, which all eventually settled into the mainstream SAAMI spec-cartridge that we use today, more or less.
Up until the 1980's police officers could still be found with Smith and Wesson K frame 38 specials. These six shooters became symbols of the lawman, long after being retired from military service. With the explosion of concealed carry those who prefer the wheel gun can't go wrong with a snub nose 38 special. The 38 spc has been around so long it has a wide variety of different rounds, including oddballs like wax and snake shot.
Today, you'll find 38 special rounds for target practice as well as self-defense. Most shooters opt for a full metal jacket bullet for training or plinking while the jacketed hollow point rounds with an expanding bullet are better for self-defense/protection.
Major ammo companies are still tweaking the 38 special design to get the most they can out of it. Look for rounds in-stock from well-known manufacturers like Hornady, Winchester and Federal.

About This Data

Firearm Used
S&W 640

Barrel Length
2.125"

Distance to Target
10 Feet

Barrier
4-layer cloth