Ballistic Gel Testing
In hopes of giving ourselves and our customers a better idea how this 38 Special self-defense ammo would perform if called upon in a self-defense scenario, we tested dozens of the best selling hollow points on the market.
We fired five rounds of this Remington Ammunition 38 Special ammo through a cloth barrier into Clear Ballistics calibrated synthetic gelatin and recorded the results. For these tests, we used a S&W 640 with a 2.125-inch barrel. In the photos, graphics and video on this page, you can see specifically how the Remington Ammunition ammo performed and how it sticks up with the rest of the 38 Special ammo we have tested so far.
To read more about our testing procedures and discover what round makes the best self-defense ammo for you head to this page.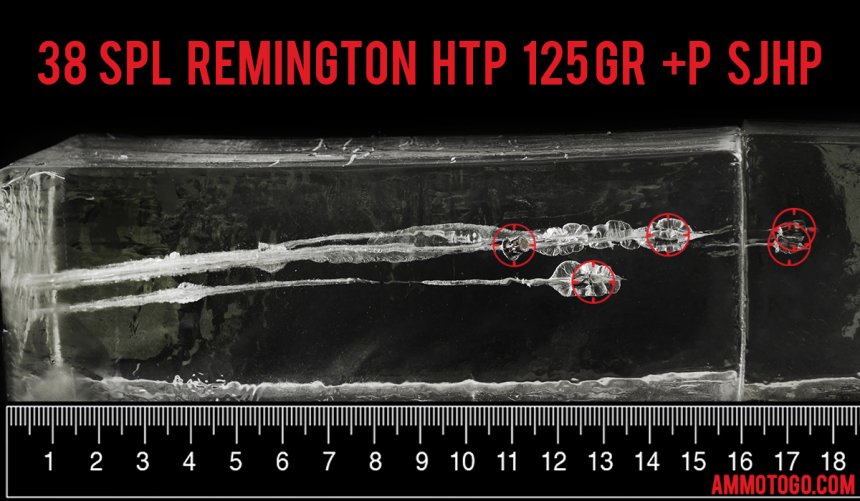 Unfired versus Fired Round Comparison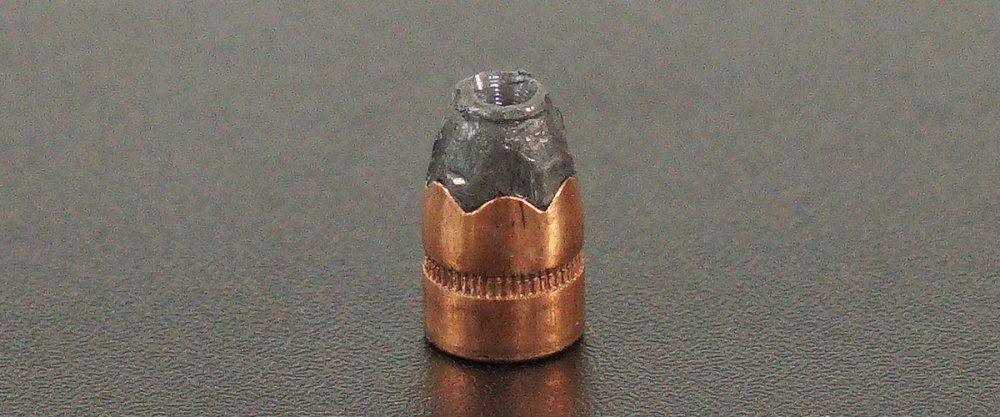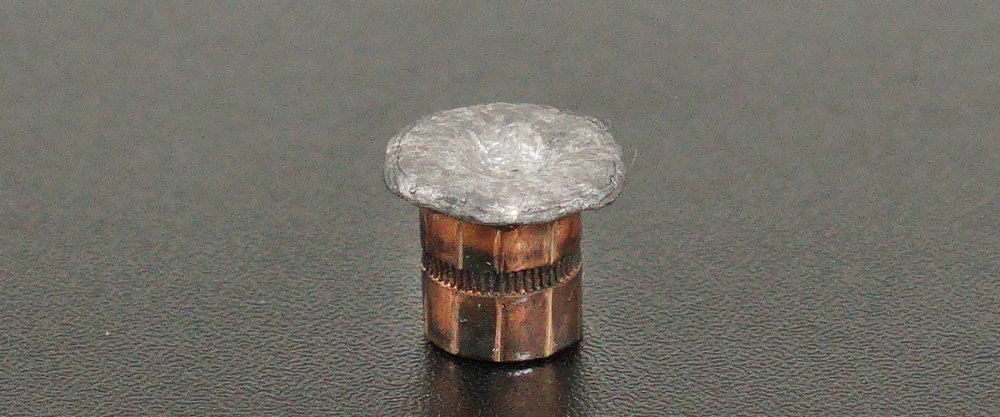 50rds – 38 Special +P Remington HTP 125gr. SJHP Ammo Gel Test Results
Median
Bullet Depth

(in.)

11.6
12.7
14.9
17.3
17.4
Expanded Diameter

(in.)

0.35
0.36
0.45
0.5
0.54
Bullet Weight after shot

(gr.)

124.8
125
125
125
125
Bullet Velocity

(fps)

839
893
917
919
920
Reviews
Leave a Review
posted on by M. Smith

This round failed three of the five rounds that were fired. two did not expand at all and one expanded poorly at best. While penetration is very good expansion is overall poor. This round is not for under three inch bbl firearms and probably better in four inch firearms. Use 110 grain or 125 grain standard loads up to and inclusive of three inch barrels and you will experience good to great penetration and expansion.