Gel test Results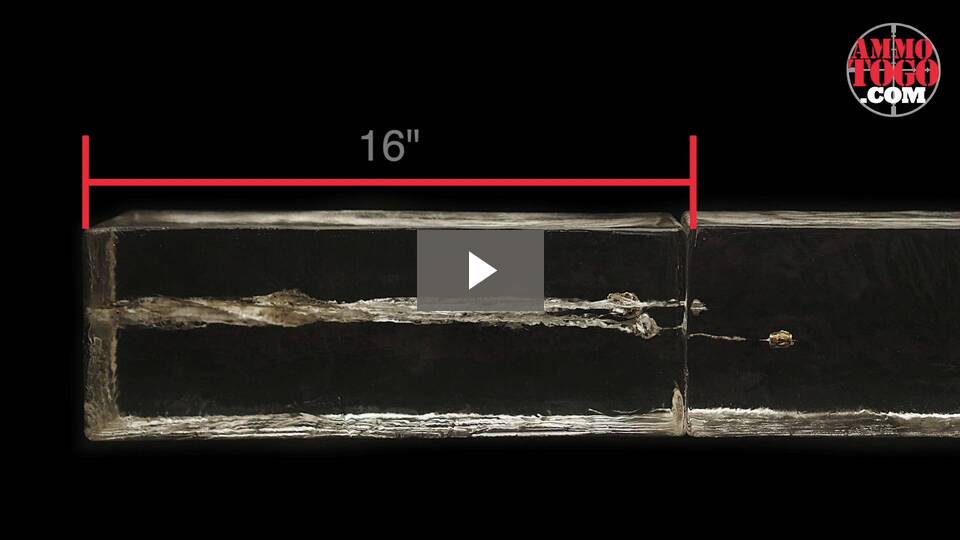 As you hunt for the best self-defense 9mm Luger (9x19) ammo, we thought you might enjoy seeing the results of some testing we recently conducted with calibrated Clear Ballistics gelatin.
We shot five of these Remington Ammunition rounds through a four-layer cloth barrier using a S&W M&P Shield. The results are detailed in the video you see above as well as the photographs. Through the charts, you should get a great idea how this Remington Ammunition ammo stacked up relative to other 9mm Luger (9x19) ammo products available to American shooters.
To get a better sense of our tests, be sure to check out all the protocols we followed when conducting our tests to determine the best self-defense ammo.
How do the results for this Remington Ammunition 9mm Luger (9x19) compare to other 9mm Hollow Point Ammo?
25rds - 9mm Remington Golden Saber 124gr. +P HP Ammo Gel Test Results
Median
Bullet Depth

(in.)

14.5
14.8
15.3
16.5
19
Expanded Diameter

(in.)

0.35
0.59
0.62
0.63
0.64
Bullet Weight after shot

(gr.)

123
124
124
124
124
Bullet Velocity

(fps)

1084
1090
1104
1108
1112
Review
Reviews
Leave a Review
posted on by earlchambers98@ccs-nc.com

Well made few jams and get's the job done

posted on by Carlos Mejia

My choice for carry ammo when carrying a 9mm. Probably the most reliable ammo i have ever fired. Feeds flawlessly in many different pistols from various companies. I say this after firing hundreds of rounds, through each pistol, before making it my carry ammo (at least 400-500). The flash is a bit bright but i like to joke around that when I shoot this at you, not only will it drop you but it'll blind you too. But seriously, its a bit of a flash but nothing too bad. Better deal price wise than some other ammo. Highly recommended.