Gel test Results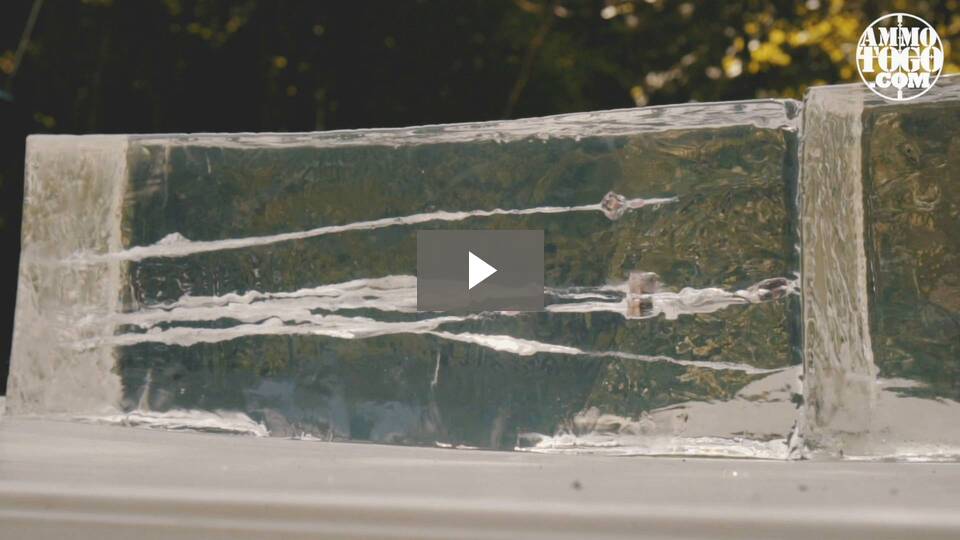 We tested this Hornady Ammunition 38 Special ammo by firing five rounds with a S&W 640 with a -inch barrel into calibrated Clear Ballistics gelatin. Of those five rounds, we discovered the ammo penetrated an average of 13.9-inches into the gelatin. Our test rounds ended the test with an average expanded diameter of 0.452-inches, retaining 99% of the projectile's original weight.
On this page, you'll see video of our tests including photographs that detail the ammunition before/after firing it through a four-layer barrier into gelatin. Also, you'll see how this Hornady Ammunition 38 Special ammunition stacks up compared to other self-defense rounds in 38 Special.
To read more about our testing procedures and processes, please head here.
25rds - 38 Special Hornady Critical Lite Defense 90gr. FTX Ammo Gel Test Results
Median
Bullet Depth

(in.)

12.4
13
13.1
15
16
Expanded Diameter

(in.)

0.35
0.46
0.47
0.49
0.49
Bullet Weight after shot

(gr.)

89
89.1
89.3
89.5
90
Bullet Velocity

(fps)

888
897
901
928
935
Hornady Ammunition 38 Special Ballistic Data
Hornady Ammunition 38 Special Ammo Details
Barrel Length inches

4
Ballistics Coefficient (G1)

0.095
Ballistics Coefficient (G7)

0.000
Sectional Density

0.101
| | Muzzle | 25 yds. | 50 yds. | 75 yds. | 100 yds. |
| --- | --- | --- | --- | --- | --- |
| Velocity fps | 1200 | 1103 | 1032 | 976 | 931 |
| Energy ft lbs | 288 | 243 | 213 | 190 | 173 |
| Bullet drop inch | n/a | 0 | -1.8 | -5.6 | -11.7 |
Trajectory Line Graph Hornady Ammunition 38 Special
Velocity / Energy Comparisons
Review
Reviews
Leave a Review
posted on by Chris Williams

Great round very low recoil very accurate and four out of five of my rounds expanded

posted on by Fwank

I'm surprised by how well it did, honestly. The Hornady FTX bullets in most calibers have failed to impress me in the tests I've seen. I am astonished that four of the five bullets expanded at such low velocities. Penetration and weight retention are likewise really good for a .38 snubby load, especially one that's not even +P.

Hornady's muzzle velocity claims are, as usual with their revolver ammo, totally out to lunch. 1200 feet per second? Really? Maybe from a lever-action rifle with a 24" barrel. From a 2" snub-nose revolver it looks more like right around 900. And this might be for the best, because if you pushed them any faster they might overexpand and fail to penetrate adequately, and, of course, there would be more recoil too. Expanding bullets that are ultra light for caliber tend to have that problem. I kind of wish Hornady would print the correct velocity on the box, though.

posted on by Bobo

My wife was gun shy because of the recoil. She loves this round from my colt detective special. My colt detective, it now seems its hers.

posted on by Steven Askew

My wife's a first shooter and this ammo gave her the confidence she needed to get use to her 38 special with reduced recoil.

posted on by Anthony Stevens

The best vary accurate and so smooth my 38 snub nose. Usually has a lot of recoil this round had none great ammo