Ballistic Gel Testing
As you hunt for the best self-defense 38 Special ammo, we thought you might enjoy seeing the results of some testing we recently conducted with calibrated Clear Ballistics gelatin.
We shot five of these Federal Ammunition rounds through a four-layer cloth barrier using a S&W 640. The results are detailed in the video you see above as well as the photographs. Through the charts, you should get a great idea how this Federal Ammunition ammo stacked up relative to other 38 Special ammo products available to American shooters.
To get a better sense of our tests, be sure to check out all the protocols we followed when conducting our tests to determine the best self-defense ammo.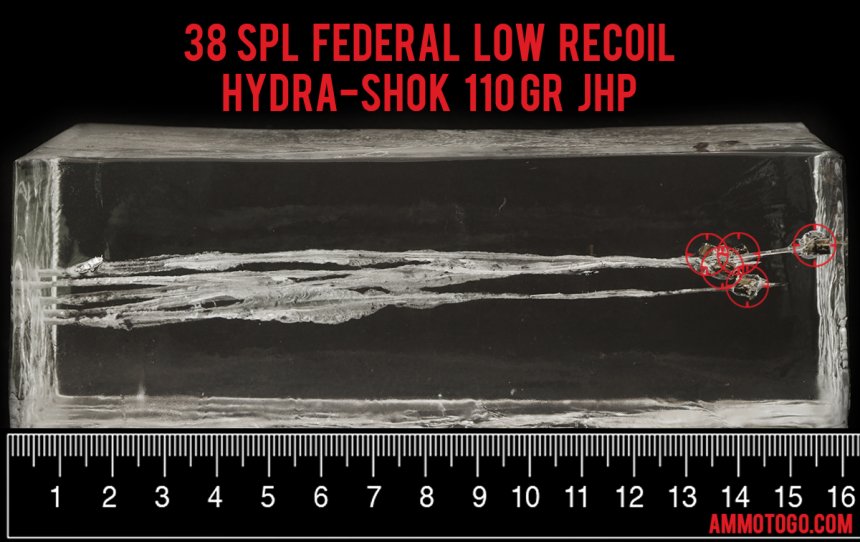 Unfired versus Fired Round Comparison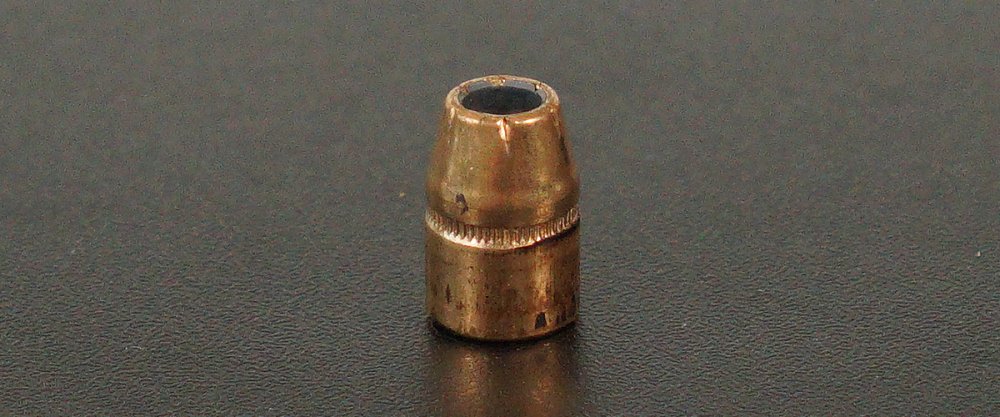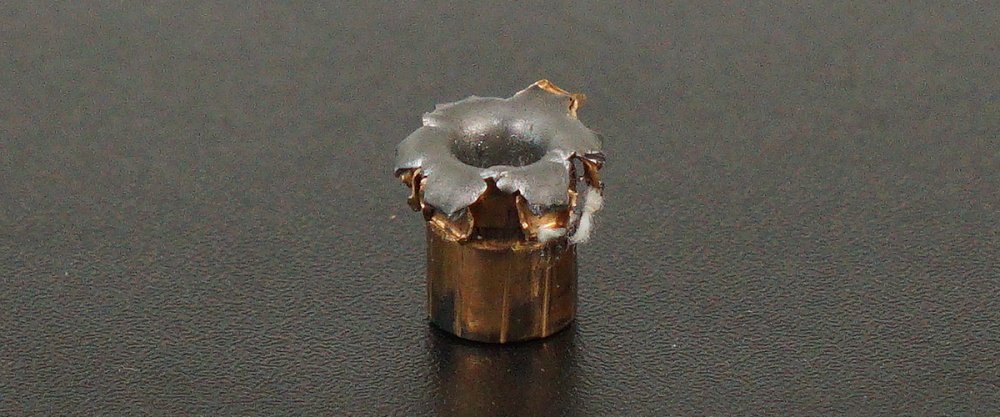 20rds - 38 Special Federal Hydra-Shok 110gr. HP Ammo Gel Test Results
Median
Bullet Depth

(in.)

13.8
14
14.2
14.7
15.9
Expanded Diameter

(in.)

0.46
0.49
0.5
0.54
0.58
Bullet Weight after shot

(gr.)

110
110
110
110
110
Bullet Velocity

(fps)

891
891
954
963
980
Reviews
Leave a Review
posted on by Dom Pastore Jr. dpast32

FWIW, This particular .38 SPL+P Loading appears to be an suitable 'all season' choice for those wishing a reduced recoil Loading. It did not however exhibit exceptional expansion, although it's penetration does appear to be quite adequate at about just over 14". Another point worth remembering is that this is an 110 grain projectile, which will indeed 'shoot somewhat low', due to it being of lighter than. the sights are regulated for at the factory. This in itself should not be cause to avoid it, if all its other attributes are satisfactory for your needs.
Just keep in mind that if shooting past day 15 +/- yards, be aware to adjust your POA / POI. Too bad the expansion wasn't more uniform, as it would probably move it up a notch on the list, IMHO.