Gel test Results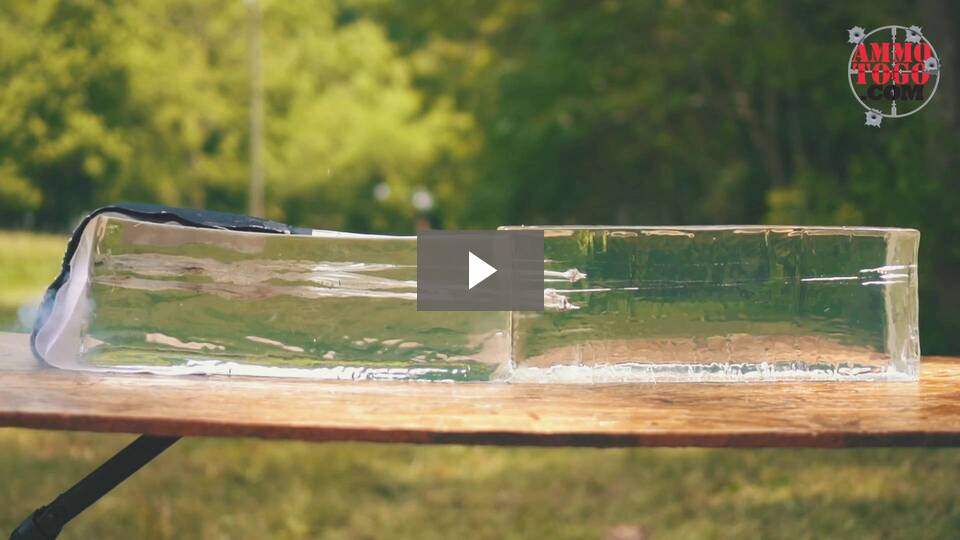 We tested this Federal Ammunition 9mm Luger (9x19) ammo by firing five rounds with a S&W M&P Shield with a -inch barrel into calibrated Clear Ballistics gelatin. Of those five rounds, we discovered the ammo penetrated an average of 18.46-inches into the gelatin. Our test rounds ended the test with an average expanded diameter of 0.624-inches, retaining 100% of the projectile's original weight.
On this page, you'll see video of our tests including photographs that detail the ammunition before/after firing it through a four-layer barrier into gelatin. Also, you'll see how this Federal Ammunition 9mm Luger (9x19) ammunition stacks up compared to other self-defense rounds in 9mm Luger (9x19).
To read more about our testing procedures and processes, please head here.
How do the results for this Federal Ammunition 9mm Luger (9x19) compare to other 9mm Hollow Point Ammo?
Federal Premium Law Enforcement 9mm 124 Grain HST JHP - 1000 Rounds Gel Test Results
Median
Bullet Depth

(in.)

18
18
18.5
18.6
19.2
Expanded Diameter

(in.)

0.61
0.62
0.62
0.63
0.64
Bullet Weight after shot

(gr.)

123.5
123.5
123.5
123.8
124.2
Bullet Velocity

(fps)

1032
1050
1054
1062
1072
Review
Reviews
Leave a Review
posted on by Bernie B.

For many years, if I was carrying my SAR B6P, this is the ammo it was loaded with, as well as the spare mags I carried with it. That 9mm is my "this could turn ugly, better be prepared" gun and I wanted the best ammo I could possibly find to feed it. This was that ammo. In well over 5,000 rounds of this through that gun, I had just one misfire. ONE. One out of 5K? I can deal with that because what happens when those rounds get to the target is awesome penetration and expansion, without over penetration or fragmenting. It's everything I wanted in my EDC ammo. Then Federal came out with the Hydra-Shok Deep (I'd love to see that cartridge in your testing here!) and that became my new carry ammo, but I'd still stake my life on this stuff, any day of the week.