Gel test Results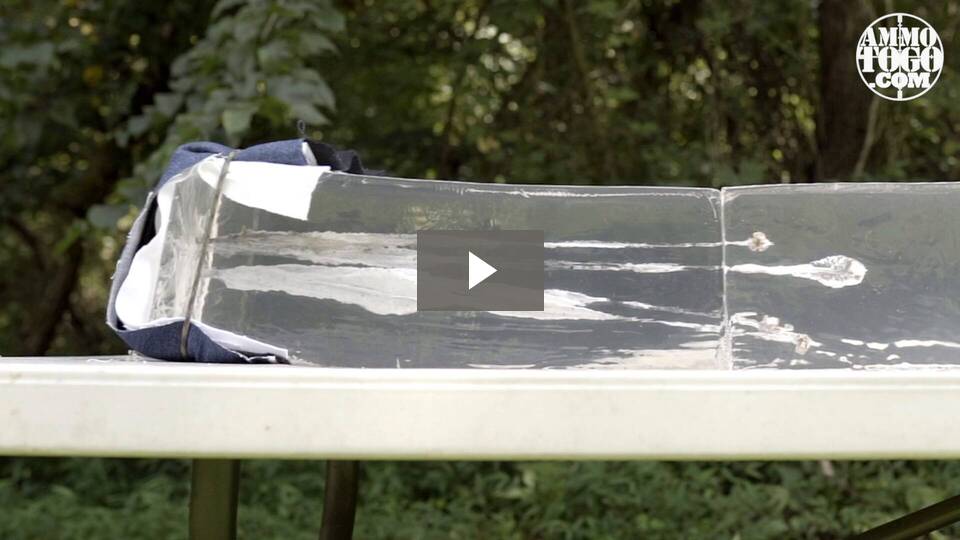 As you hunt for the best self-defense 9mm Luger (9x19) ammo, we thought you might enjoy seeing the results of some testing we recently conducted with calibrated Clear Ballistics gelatin.
We shot five of these Federal Ammunition rounds through a four-layer cloth barrier using a S&W M&P Shield. The results are detailed in the video you see above as well as the photographs. Through the charts, you should get a great idea how this Federal Ammunition ammo stacked up relative to other 9mm Luger (9x19) ammo products available to American shooters.
To get a better sense of our tests, be sure to check out all the protocols we followed when conducting our tests to determine the best self-defense ammo.
How do the results for this Federal Ammunition 9mm Luger (9x19) compare to other 9mm Hollow Point Ammo?
50rds - 9mm Federal LE Tactical HST 124gr. +P HP Ammo Gel Test Results
Median
Bullet Depth

(in.)

17.3
17.8
18.8
19.7
20
Expanded Diameter

(in.)

0.67
0.67
0.68
0.68
0.68
Bullet Weight after shot

(gr.)

123
123
124
124
124
Bullet Velocity

(fps)

1094
1099
1107
1107
1121
Review
Reviews
Leave a Review
posted on by Mike Ronin

Great defensive ammo, street proven and as good or better than anything available in properly calibrated ballistic gelatin and real-world shootings. Fast shipping and excellent service from Ammunition to go!

posted on by Joshua Wood

These are excellent performing rounds out of my Springfield Armory XD Mod.2 9mm subcompact. If you are a fan of the HST I would highly recommend the less expensive Punch 124 grain Punch from Federal. Almost identical ballistics stats with the Punch slightly outperforming in deeper penetration if that's something you need like me.

posted on by Lloyd Hills

The Federal HST 124 Gr. Ammo performs very good for defensive purposes. I feel very confident using it. As with all Federal Ammo I've used sense I was a Child very reliable always.