Ballistic Gel Testing
In hopes of giving ourselves and our customers a better idea how this 9mm Luger (9x19) self-defense ammo would perform if called upon in a self-defense scenario, we tested dozens of the best selling hollow points on the market.
We fired five rounds of this Federal Ammunition 9mm Luger (9x19) ammo through a cloth barrier into Clear Ballistics calibrated synthetic gelatin and recorded the results. For these tests, we used a S&W M&P Shield with a 3.1-inch barrel. In the photos, graphics and video on this page, you can see specifically how the Federal Ammunition ammo performed and how it sticks up with the rest of the 9mm Luger (9x19) ammo we have tested so far.
To read more about our testing procedures and discover what round makes the best self-defense ammo for you head to this page.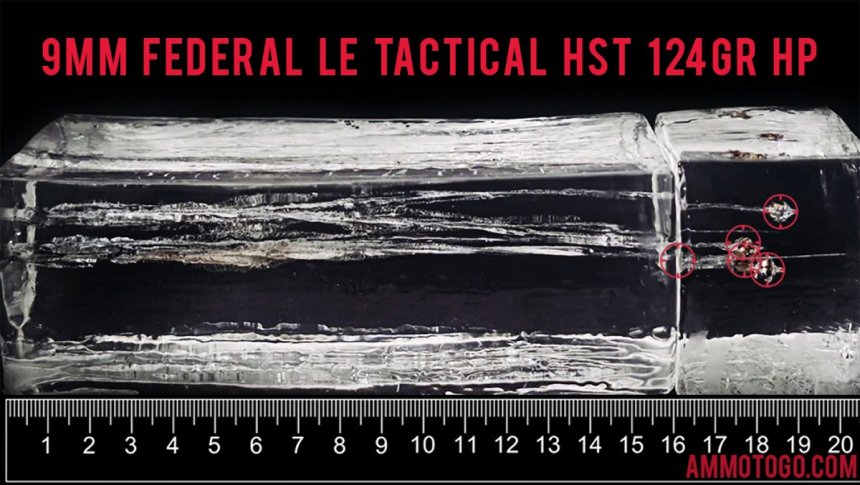 Unfired versus Fired Round Comparison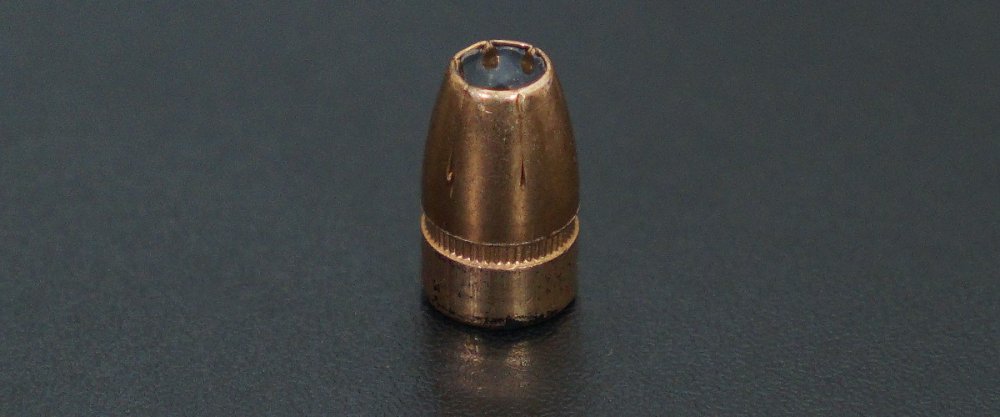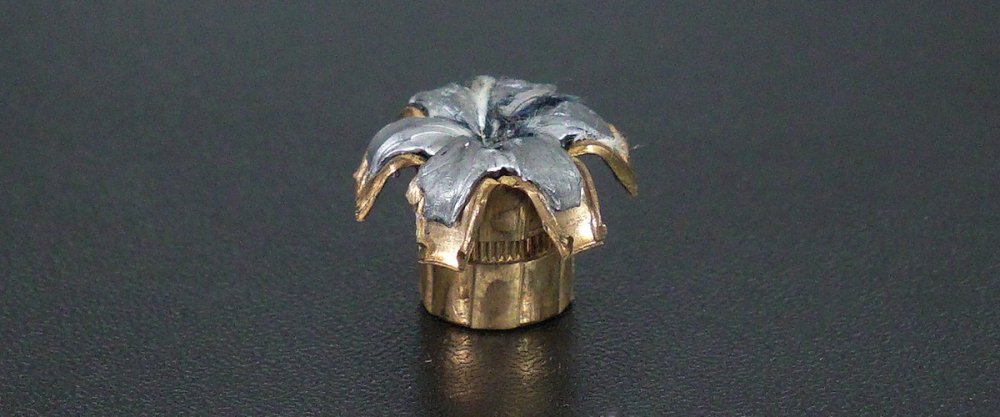 50rds - 9mm Federal LE Tactical HST 124gr. HP Ammo Gel Test Results
Median
Bullet Depth

(in.)

18
18
18.5
18.6
19.2
Expanded Diameter

(in.)

0.61
0.62
0.62
0.63
0.64
Expanded Weight

(gr.)

123.5
123.5
123.5
123.8
124.2
Bullet Velocity

(fps)

1032
1050
1054
1062
1072
Reviews
Leave a Review
posted on by JOE SCHMIDT

Top shelf carry ammo. One of the very best.

posted on by Stan

Love this ammo. Ballistics of this ammo (1150 FPS/364 lbs) is the same as American Eagle 9mm 124 grain FMJ. Great to know the results of my practice on the range will be the same with my carry ammo.

posted on by anthony

love this ammo. use it in my H&K vp9 and my wife's springfield armory XDS. Super accurate consistant expansion,penetration,and above all super reliable.what more could you ask for ?

posted on by Gunner 1968

124 HST 9 mm H.P. Is all I use in my S&W Shield, this Ammo is Great!!!!