Gel test Results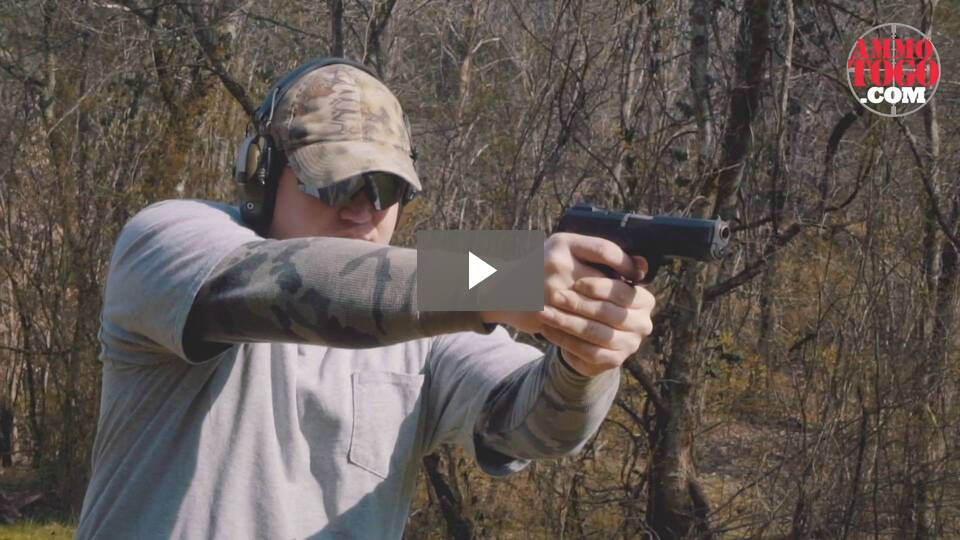 We tested this Nosler Ammunition 45 ACP (Auto) ammo by firing five rounds with a Ruger SR45 with a -inch barrel into calibrated Clear Ballistics gelatin. Of those five rounds, we discovered the ammo penetrated an average of 24.82-inches into the gelatin. Our test rounds ended the test with an average expanded diameter of 0.45-inches, retaining 100% of the projectile's original weight.
On this page, you'll see video of our tests including photographs that detail the ammunition before/after firing it through a four-layer barrier into gelatin. Also, you'll see how this Nosler Ammunition 45 ACP (Auto) ammunition stacks up compared to other self-defense rounds in 45 ACP (Auto).
To read more about our testing procedures and processes, please head here.
50rds - 45 ACP Nosler Match Grade Handgun 230gr. JHP Ammo Gel Test Results
Median
Bullet Depth

(in.)

23.4
24.2
24.6
25.3
26.6
Expanded Diameter

(in.)

0.45
0.45
0.45
0.45
0.45
Bullet Weight after shot

(gr.)

229.6
229.8
229.9
230
230.4
Bullet Velocity

(fps)

883
885
885
897
914