Gel test Results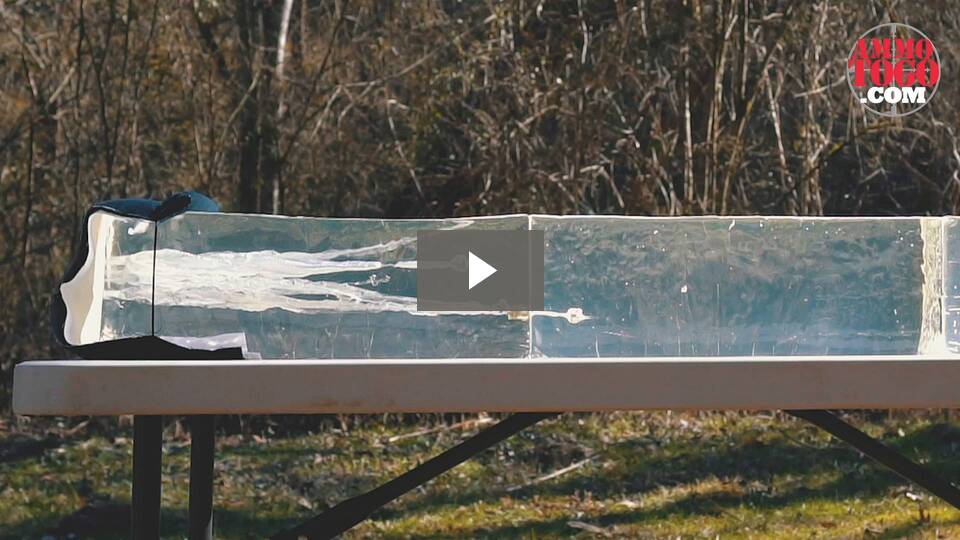 We tested this Remington Ammunition 9mm Luger (9x19) ammo by firing five rounds with a S&W M&P Shield with a -inch barrel into calibrated Clear Ballistics gelatin. Of those five rounds, we discovered the ammo penetrated an average of 14.42-inches into the gelatin. Our test rounds ended the test with an average expanded diameter of 0.584-inches, retaining 94% of the projectile's original weight.
On this page, you'll see video of our tests including photographs that detail the ammunition before/after firing it through a four-layer barrier into gelatin. Also, you'll see how this Remington Ammunition 9mm Luger (9x19) ammunition stacks up compared to other self-defense rounds in 9mm Luger (9x19).
To read more about our testing procedures and processes, please head here.
How do the results for this Remington Ammunition 9mm Luger (9x19) compare to other 9mm Hollow Point Ammo?
500rds - 9mm Remington Golden Saber 147gr. BJHP Ammo Gel Test Results
Median
Bullet Depth

(in.)

10.4
13.5
14.8
15.2
18.2
Expanded Diameter

(in.)

0.45
0.58
0.61
0.64
0.64
Bullet Weight after shot

(gr.)

110
144
146
147
147
Bullet Velocity

(fps)

870
895
907
917
918
Review
Reviews
Leave a Review
posted on by Lane

GS was never designed to be short barrel ammo. These are great rounds, > 4 inch barrel.

posted on by Douglas A.

I have used this ammo for many years with no jamming or malfunctions of any kind in my Sig 226, Glock 19 Gen 4s and Browning High Power. I have carried a handgun for over 40 years and my first choice in ammo is always the most reliable for THAT weapon. When your life depends on your sidearm forget M.O.A it's reliability that makes rounds go down range. First you have to be able to put the rounds down range, then be absolutely sure of where their hitting. This ammo has never let me down and I'm going to stick with a sure thing!

posted on by Brandon T

I recently had a lot of custom work done to my M&P 9, including a KKM threaded barrel with a CARVER Custom 3-port compensator; out of various rounds I tried, this Remington Golden Saber 147gr worked the best, with 10+ shot groupings that were half the spread of Speer Gold Dot 147gr, which was the second-best ammo I tested, which - according to AtG's ballistic gel testing - has tighter groups and much greater penetration (ridiculously so, IMO). It also seems to recoil less than other 147gr rounds I tested, so this has become my go-to round for self defense and any other situations where accuracy is essential and worth the extra price.