Gel test Results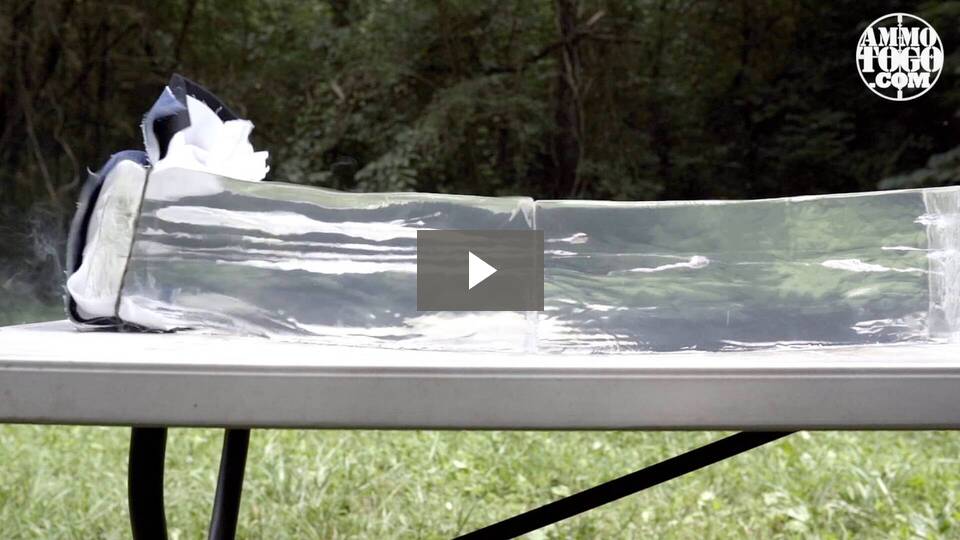 As you hunt for the best self-defense 9mm Luger (9x19) ammo, we thought you might enjoy seeing the results of some testing we recently conducted with calibrated Clear Ballistics gelatin.
We shot five of these Speer rounds through a four-layer cloth barrier using a S&W M&P Shield. The results are detailed in the video you see above as well as the photographs. Through the charts, you should get a great idea how this Speer ammo stacked up relative to other 9mm Luger (9x19) ammo products available to American shooters.
To get a better sense of our tests, be sure to check out all the protocols we followed when conducting our tests to determine the best self-defense ammo.
20rds – 9mm Speer Gold Dot G2 147gr. JHP Ammo Gel Test Results
Median
Bullet Depth

(in.)

18
22.7
37.4
39
39.3
Expanded Diameter

(in.)

0.35
0.35
0.35
0.35
0.36
Bullet Weight after shot

(gr.)

137
147
147
147
147
Bullet Velocity

(fps)

898
899
903
904
909
Review
Reviews
Leave a Review
posted on by billy

i have not yet had to shoot anyone , but gold dots reside in all my 45 a.c.p.
handguns for 25 years now , its no wonder so many L.E.O. use them
Speer make great ammo ,even the wonderful CCI AMMO.

posted on by eric

47,5" is the max penetration depth for 9x19mm: manufacturer and bullet type who can have this incredible max penetration ?