Gel test Results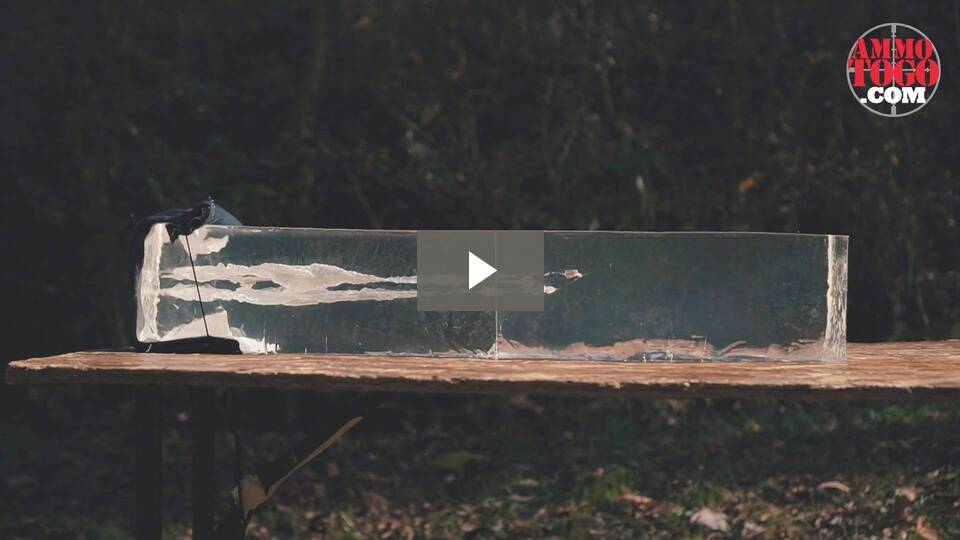 We tested this Speer 9mm Luger (9x19) ammo by firing five rounds with a S&W M&P Shield with a -inch barrel into calibrated Clear Ballistics gelatin. Of those five rounds, we discovered the ammo penetrated an average of 18.58-inches into the gelatin. Our test rounds ended the test with an average expanded diameter of 0.44-inches, retaining 100% of the projectile's original weight.
On this page, you'll see video of our tests including photographs that detail the ammunition before/after firing it through a four-layer barrier into gelatin. Also, you'll see how this Speer 9mm Luger (9x19) ammunition stacks up compared to other self-defense rounds in 9mm Luger (9x19).
To read more about our testing procedures and processes, please head here.
20rds – 9mm +P Speer Gold Dot 124gr. JHP Ammo Gel Test Results
Median
Bullet Depth

(in.)

16
17.7
18.3
20
20.9
Expanded Diameter

(in.)

0.35
0.35
0.47
0.5
0.53
Bullet Weight after shot

(gr.)

122
123
124
124
124
Bullet Velocity

(fps)

1076
1085
1086
1095
1107
Review
Reviews
Leave a Review
posted on by John

Did the reviewers not even look at the test results on this page??? This is excellent ammo out of most guns, but expansion becomes inconsistent out of barrels less than 3.5". If you have a subcompact or pocket pistol, HST 124 +p will probably offer the best and most consistent expansion.

posted on by Carmine

The Speer Gold Dot in 124gr and being pushed a +P velocity has the best record on the street and is the most used round by law enforcement. And the round is standard issue for the NYPD who has good success with it.

posted on by Stuart Gorsky

Fully tested with no FTF in my Glock 26 and 19.

This is the 9 mm round Massad Ayoob recommends for self defense so I feel very comfortable protecting myself and family with this round.

The kind of round that you put in your self defense firearm is important but continued training for a gunfight is even more important.

posted on by Matthew Hendricks

Never had any problems in my p239 100% reliable, I have shot over 100 rounds. Don't limp wrist your sig people!!

posted on by John DeGroff

Guys and Gals, I am a Former NRA cert. shooting instr, Pistol and have tested just about every premium round available. I've used multi layered denim, leather jackets, and even my Toyota pickup bed to test penetration. I've used water and clay in back of these medium. There are several fine rounds out there but I have come to see that as far as consistent expansion, penetration and recovered weight...Gold Dots are STILL the all around finest available.

posted on by SHAUN MOIZUK

Great ammo. Feeds reliably through my Glock 19 RTF2 with no issues whatsoever. Did not have feeding issues that other reviewer mentioned. Every round I have recovered has expanded as advertised. This is a round that I trust for concealed carry and home defense. The price is more reasonable now and I highly recommend this round.

posted on by Jacqui Edwards

Don't listen to the other guy, this is hands down the BEST 9mm self defense ammo you can buy. However not all semi autos cycle hollow points reliably. Just try a box and see if it functions properly in your gun. There's no ammo out there better than gold dots, trust me I've looked.

posted on by Craig Adams

These will NOT reliably feed in my Sig P-239 or P-228. (my pistols and magazines are always 100% clean and lubed) Other than FMJ,the only self-defense ammo that I 100% trust has always been the Remington Green & Yellow box stuff. Much cheaper too. All this "high performance engineered" ammo is meaningless if it won't cycle reliably.