Gel test Results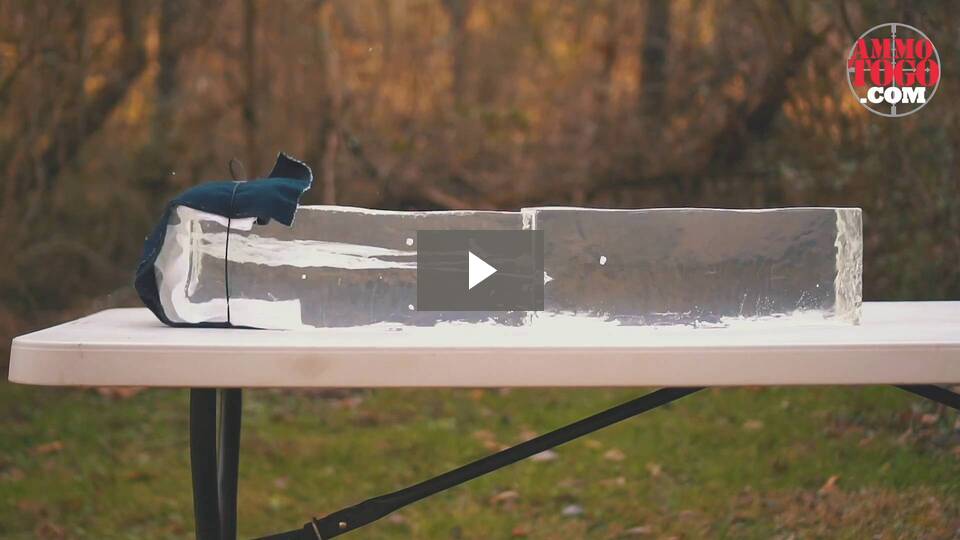 We tested this Federal Ammunition 40 Smith & Wesson ammo by firing five rounds with a S&W M&P40c with a -inch barrel into calibrated Clear Ballistics gelatin. Of those five rounds, we discovered the ammo penetrated an average of 15.4-inches into the gelatin. Our test rounds ended the test with an average expanded diameter of 0.72-inches, retaining 100% of the projectile's original weight.
On this page, you'll see video of our tests including photographs that detail the ammunition before/after firing it through a four-layer barrier into gelatin. Also, you'll see how this Federal Ammunition 40 Smith & Wesson ammunition stacks up compared to other self-defense rounds in 40 Smith & Wesson.
To read more about our testing procedures and processes, please head here.
20rds – 40 S&W Federal Personal Defense 180gr. HST Ammo Gel Test Results
Median
Bullet Depth

(in.)

13.3
13.7
16.1
16.6
17.3
Expanded Diameter

(in.)

0.69
0.71
0.72
0.74
0.74
Bullet Weight after shot

(gr.)

179.4
179.5
179.7
179.9
180
Bullet Velocity

(fps)

932
934
942
943
948
Review
Reviews
Leave a Review
posted on by Damage

These factory JHP don't seem to do as much damage as the masses would have you believe. And yes they will pass through the body. 17" Especially the area under the rotatator cuff. They merely put on the breaks. An fmj would have pushed a few more inches albeit in a straight line. Given a hollowpoint that renders to multiple elements of sharpenel in about 3 inches and you've got home defensive ammo that will mutilate possibly for life any intruder.

posted on by elf1

Federal HST's are the best performing, most consistent bullet configuration for penetration and expansion for any caliber, even out of short barrels.

posted on by Mike

The HST 180gr is arguably one of the best Personal Defense rounds on the market in my opinion. I get that placement is more important than caliber/round/etc., however I want the best round when it counts and the HST is right there competing for that title. I trust this bullet in .40S&W and love the way it feels when firing.