Gel test Results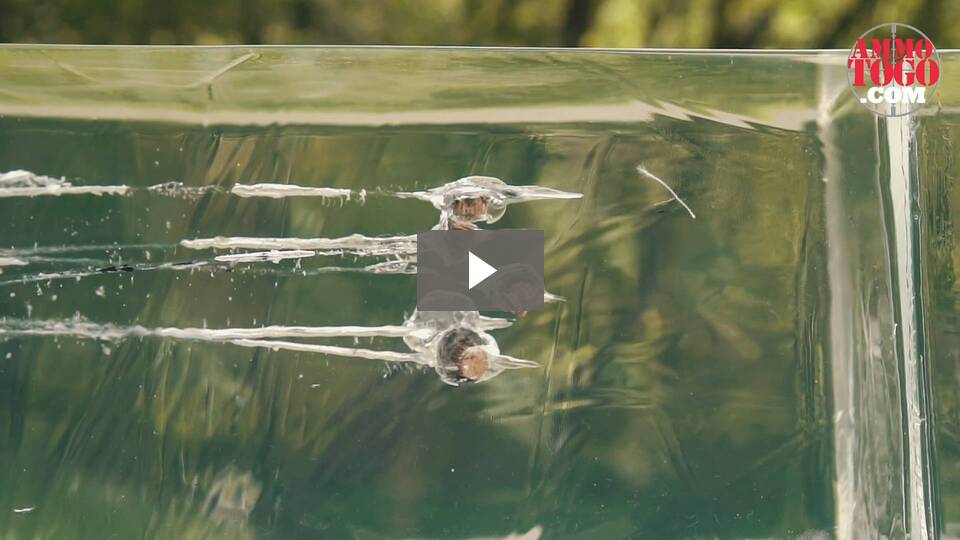 As you hunt for the best self-defense 357 Magnum ammo, we thought you might enjoy seeing the results of some testing we recently conducted with calibrated Clear Ballistics gelatin.
We shot five of these Remington Ammunition rounds through a four-layer cloth barrier using a S&W 640. The results are detailed in the video you see above as well as the photographs. Through the charts, you should get a great idea how this Remington Ammunition ammo stacked up relative to other 357 Magnum ammo products available to American shooters.
To get a better sense of our tests, be sure to check out all the protocols we followed when conducting our tests to determine the best self-defense ammo.
500rds – 357 Magnum Remington HTP 125gr. SJHP Ammo Gel Test Results
Median
Bullet Depth

(in.)

11.9
12
12.2
12.3
12.7
Expanded Diameter

(in.)

0.6
0.62
0.63
0.63
0.65
Bullet Weight after shot

(gr.)

115.3
119.4
124.3
124.5
124.8
Bullet Velocity

(fps)

1150
1212
1233
1258
1261
Review
Reviews
Leave a Review
posted on by Steve-O

This is the best defense ammo for 357. I did a science project with my son on the difference in 38 vs. 357. Using a 4" Ruger GP100 we shot both rounds from the same distance into clay blocks. For the 38 we used the Winchester DPX bonded hollow point 125gr vs this round for the 357. From 7 yards the DPX penetrated the 14"x 14" block of clay through and through, while leaving a fist size hole about dead center. This 357 round blew an identical block of clay almost in half, it blew open like a wilted flower. It did not pass through and all we could find were remnants of what used to be the bullet. It also had such an impact, a piece of the clay came back and smacked me right in the forehead leaving a bright red spot where it splattered (ouch!). The only draw back if you would call it a draw back is when fired from a short barrel at dusk, low light or no light conditions it reminds you of a battle ship firing broadside, in other words it will put out a good sized fire ball. If you shoot 1 round let alone 6 rounds at someone at night in your house and and fail to hit him, and he is still there? Call him "Sir" because he is one bad a$$ dude.

posted on by Dave

This ammo is the legendary fight stopper 97% one shot stops. Todays ammo is all bonded for weight retention and deep penetration. What makes this bullet effective is the fragmentation like a varmint bullet. It dumps 583 ft lbs of energy instantly into your target 12" deep without pass through. If you want the best 357 mag defensive ammo ever made this is the one. Get it while you can. Ammo to go was at the right price and quick at shipping for a flawless order transaction.