Gel test Results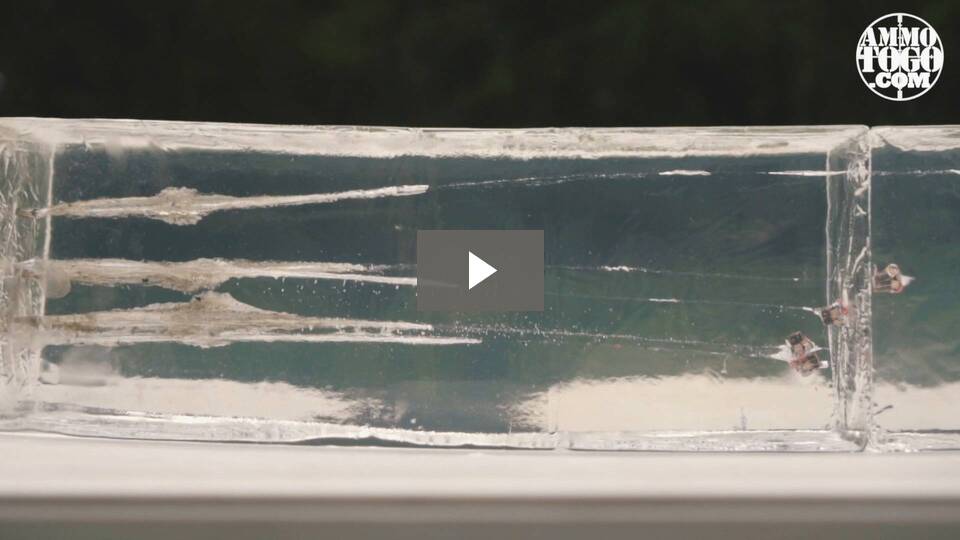 357 Magnum Gel Testing Protocol
We tested this Hornady 357 Magnum ammo using a Smith & Wesson 640 revolver with a snub-nose 2.125" barrel. Below, you can see the results of ballistic gel testing, including the raw data from our measurements after firing rounds from 10-feet away. For our testing, we used synthetic "Clear Ballistics" gelatin and a 4-layer barrier to help detect a bullet that might plug and not expand like most shooters would like from a self-defense round.
25rds - 357 Mag Hornady Critical Defense 125gr. FTX Hollow Point Ammo Gel Test Results
Median
Bullet Depth

(in.)

15.5
15.6
16
16.8
20.4
Expanded Diameter

(in.)

0.5
0.52
0.53
0.56
0.57
Bullet Weight after shot

(gr.)

123.5
123.8
124
124
124.8
Bullet Velocity

(fps)

1134
1168
1175
1206
1274
Review
Reviews
Leave a Review
posted on by USMCFrank

Great round out of my Ruger LCR, my everyday carry with my everyday load.

posted on by Larry

Fast delivery great ammo great price. Have purchased from Ammo To Go in the past and will again. Would recommend to anyone.

posted on by DUSTIN KOERNER

I completely agree. This ammo fires beautifully out of my LCR .357

posted on by Nathan Homer

This ammo is fantastic for small revolvers. I used it in my Ruger LCR and found it to be very accurate and the recoil is very manageable compared to some other rounds.