Gel test Results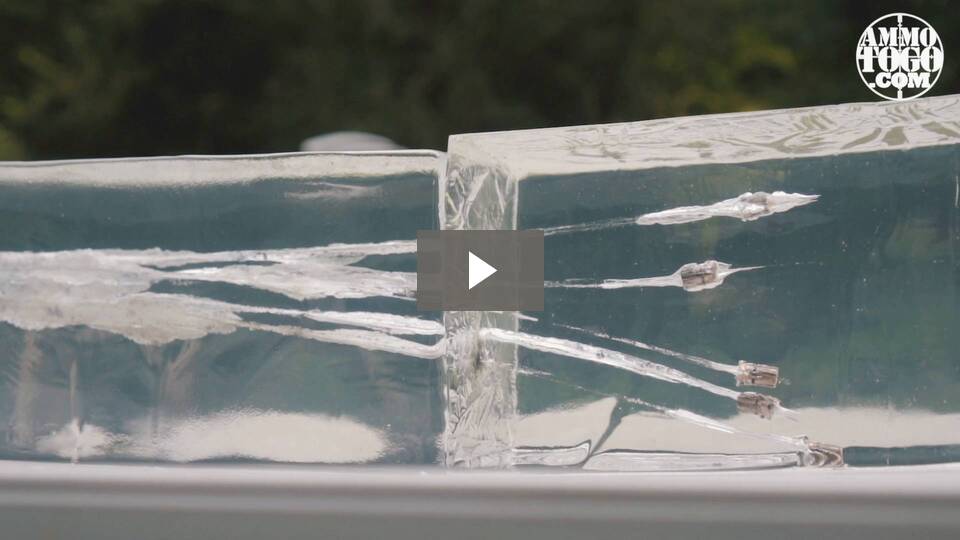 In hopes of giving ourselves and our customers a better idea how this 357 Magnum self-defense ammo would perform if called upon in a self-defense scenario, we tested dozens of the best selling hollow points on the market.
We fired five rounds of this Hornady Ammunition 357 Magnum ammo through a cloth barrier into Clear Ballistics calibrated synthetic gelatin and recorded the results. For these tests, we used a S&W 640 with a -inch barrel. In the photos, graphics and video on this page, you can see specifically how the Hornady Ammunition ammo performed and how it sticks up with the rest of the 357 Magnum ammo we have tested so far.
To read more about our testing procedures and discover what round makes the best self-defense ammo for you head to this page.
25rds - 357 Mag Hornady 158gr. XTP Hollow Point Ammo Gel Test Results
Median
Bullet Depth

(in.)

21
21.8
22.2
22.3
23.5
Expanded Diameter

(in.)

0.47
0.48
0.49
0.55
0.55
Bullet Weight after shot

(gr.)

153.9
155.2
155.3
156
157.6
Bullet Velocity

(fps)

1096
1101
1117
1128
1154
Review
Reviews
Leave a Review
posted on by leland sammons

its your revolver i have never had any troulbe with any hornady ammo from any calibers i have used great ammo i would use 125s for defense it gets a thumbs up x 5 lol


posted on by Russ

I have been shooting this ammo out of my 6 1/2" Taurus 608 revolver with no misfires at all. Only snafu is periodically a round will not eject when rod is pushed,but will eject on next push. I plan on using and buying this ammo as long as I can and would recommend as such to others.

posted on by Peter Mantione

Put a carton of 25 thru my 6" Python with flawless results. Will purchase again.

posted on by Kevin Kratochvil

Had a terrible experience with this ammo. Was thinking about using this as my carry round. bought a box of 25 to try. shot 10 rounds and only 7 went off. for those keeping score at home that's 30 percent that didn't work. i was extremely disappointed with this round.