Gel test Results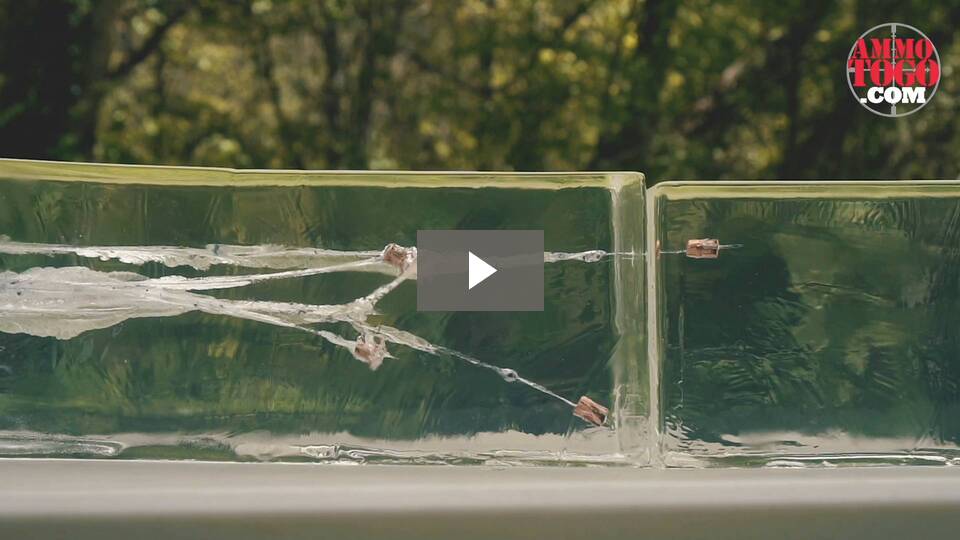 We tested this Magtech 40 Smith & Wesson ammo by firing five rounds with a S&W M&P40C with a -inch barrel into calibrated Clear Ballistics gelatin. Of those five rounds, we discovered the ammo penetrated an average of 13.5-inches into the gelatin. Our test rounds ended the test with an average expanded diameter of 0.586-inches, retaining 100% of the projectile's original weight.
On this page, you'll see video of our tests including photographs that detail the ammunition before/after firing it through a four-layer barrier into gelatin. Also, you'll see how this Magtech 40 Smith & Wesson ammunition stacks up compared to other self-defense rounds in 40 Smith & Wesson.
To read more about our testing procedures and processes, please head here.
20rds - 40 S&W Magtech 130gr. First Defense Solid Copper HP Ammo Gel Test Results
Median
Bullet Depth

(in.)

11
11.5
12
15.3
17.7
Expanded Diameter

(in.)

0.4
0.4
0.69
0.7
0.74
Bullet Weight after shot

(gr.)

129.9
130.2
130.5
130.5
130.5
Bullet Velocity

(fps)

1069
1076
1090
1095
1101
Review
Reviews
Leave a Review
posted on by Bill

We bought these non lead because of the new laws in California. It is legal to hunt with a center fire pistol so rather than let Mr. green Jeans have something to pick at we went copper in our permitted carry pieces. Only gave four stars I have not used the round in a real situation but it functions and performs at the range.

Great customer service and fast shipping we will be back..