Gel test Results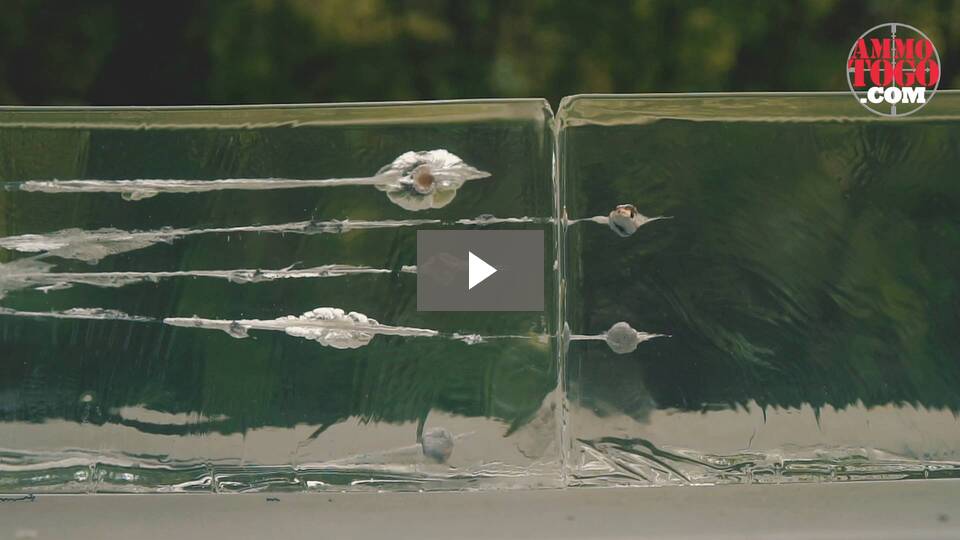 As you hunt for the best self-defense 357 Magnum ammo, we thought you might enjoy seeing the results of some testing we recently conducted with calibrated Clear Ballistics gelatin.
We shot five of these Federal Ammunition rounds through a four-layer cloth barrier using a S&W 640. The results are detailed in the video you see above as well as the photographs. Through the charts, you should get a great idea how this Federal Ammunition ammo stacked up relative to other 357 Magnum ammo products available to American shooters.
To get a better sense of our tests, be sure to check out all the protocols we followed when conducting our tests to determine the best self-defense ammo.
20rds - 357 Mag Federal Personal Defense 125gr. JHP Ammo Gel Test Results
Median
Bullet Depth

(in.)

14.2
14.4
14.5
17.3
17.3
Expanded Diameter

(in.)

0.48
0.5
0.51
0.59
0.6
Bullet Weight after shot

(gr.)

95.6
97.1
97.7
114.4
124.8
Bullet Velocity

(fps)

1217
1226
1233
1263
1292
Review
Reviews
Leave a Review
posted on by James Mills

Bought two boxes of pistol ammo arrived within a couple days very please with their service I would recommend them, ammo was good price

posted on by WRII

This load, and the Remington 125 grain SJHP are the classic .357 magnum loads that earned it the reputation as the top handgun "fight stopper". Both loadings work off the same principal of an exposed (soft) lead hollow point "in front" of the copper jacket. Both loads are meant to expand quickly and violently. Expect a lot of weight to be shed from the bullet. If you are one who likes to weigh recovered test bullets for "retained weight", well...you might as well move on. Is this load (or the Remington) "barrier blind"? Absolutely not. Are they the cutting edge of hollow point technology? That's an easy no.
Does that mean that they don't work? It depends on your requirements and what you look for in a round.
If you are worried about passing FBI protocols involving weight retention and barrier performance then you will probably be disappointed.
However, if you want a round that has a proven track record of effectiveness, and don't feel that shooting through multiple layers of plywood and/or sheet metal is likely to be an issue for you as a private citizen - then you could do much worse than this round.