Gel test Results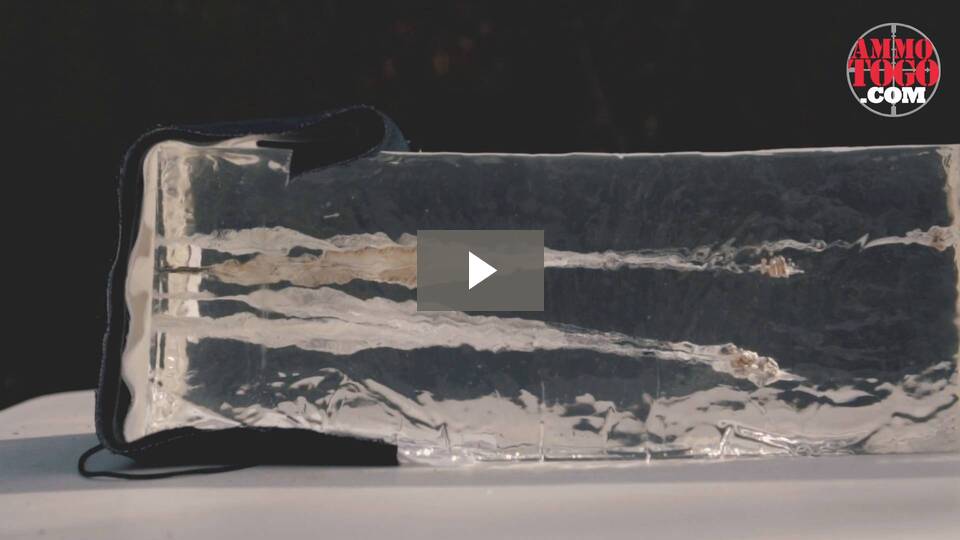 We tested this Federal Ammunition 380 Auto (ACP) ammo by firing five rounds with a Ruger LCPII with a -inch barrel into calibrated Clear Ballistics gelatin. Of those five rounds, we discovered the ammo penetrated an average of 12.26-inches into the gelatin. Our test rounds ended the test with an average expanded diameter of 0.588-inches, retaining 100% of the projectile's original weight.
On this page, you'll see video of our tests including photographs that detail the ammunition before/after firing it through a four-layer barrier into gelatin. Also, you'll see how this Federal Ammunition 380 Auto (ACP) ammunition stacks up compared to other self-defense rounds in 380 Auto (ACP).
To read more about our testing procedures and processes, please head here.
20 Rounds – 380 Auto Federal Personal Defense 99 Grain HST JHP Ammo Gel Test Results
Median
Bullet Depth

(in.)

11
11.2
11.6
12.3
15.2
Expanded Diameter

(in.)

0.55
0.58
0.6
0.6
0.61
Bullet Weight after shot

(gr.)

99.1
99.2
99.2
99.4
99.5
Bullet Velocity

(fps)

939
942
957
960
981
Review
Reviews
Leave a Review
posted on by Chip B

I use this in my (somewhat ammo finicky) Seecamp for EDC. I have never had a miss-fire, FTF, stovepipe, etc. after 200+ rounds fired so far. It does not tumble or keyhole, unlike other JHP ammo used in my Seecamp .380.

posted on by Butch Cassidy

This round has hitting power, penetration and expansion. I like it a lot!!!!!!!

posted on by Fwank

.............

posted on by Bernie B.

With a little over 300 rounds of this through my LCP II I've yet to have a misfire, FTF, or any other issue. Every round has fired as expected. Recoil is a little snappy but that's to be expected in a gun like this. I would and do trust my life to this ammo.

posted on by James AMIRAULT

Works perfectly in my P380 and my wife's M&P Shield EZ. HST rounds are what I use in all my carry/home defense pistols!

posted on by LONNIE KINLEY

Feeds flawlessly through my LC380. My first choice in carry ammo. HST is my first choice in 9 mm and .40 S&W, as well.

posted on by Mike W

These .380 HST rounds have been flawless through both my Kahr P380 and my Scott McDougall Colt Pony Pocketlite. Very manageable recoil. The ballistic gel tests speak for themselves.

posted on by TRAMPIS CONER

I switched from Hornady critical defense to the federal hst. These seem to be a great self defense round for the .380.