An in-depth look at Federal Black Cloud ammunition – we go through what makes this one of the premier shotgun ammo lines available to American hunters today.
Since the dawn of time, we've hunted waterfowl. Lucky for us, our methods for taking ducks and geese have only gotten better and better. Case in point: Black Cloud shotgun ammunition by Federal Premium. These shotshells are specialized for bagging waterfowl.
Federal makes Black Cloud in 20, 12 and 10 Gauge. All of them are loaded with a potent combination of steel FliteStopper shot and FliteControl Flex wads.
If you're looking to buy ammo, click the banner below to see our in-stock rounds. To learn a lot more about Black Cloud, please read on.

What Is FliteStopper Shot?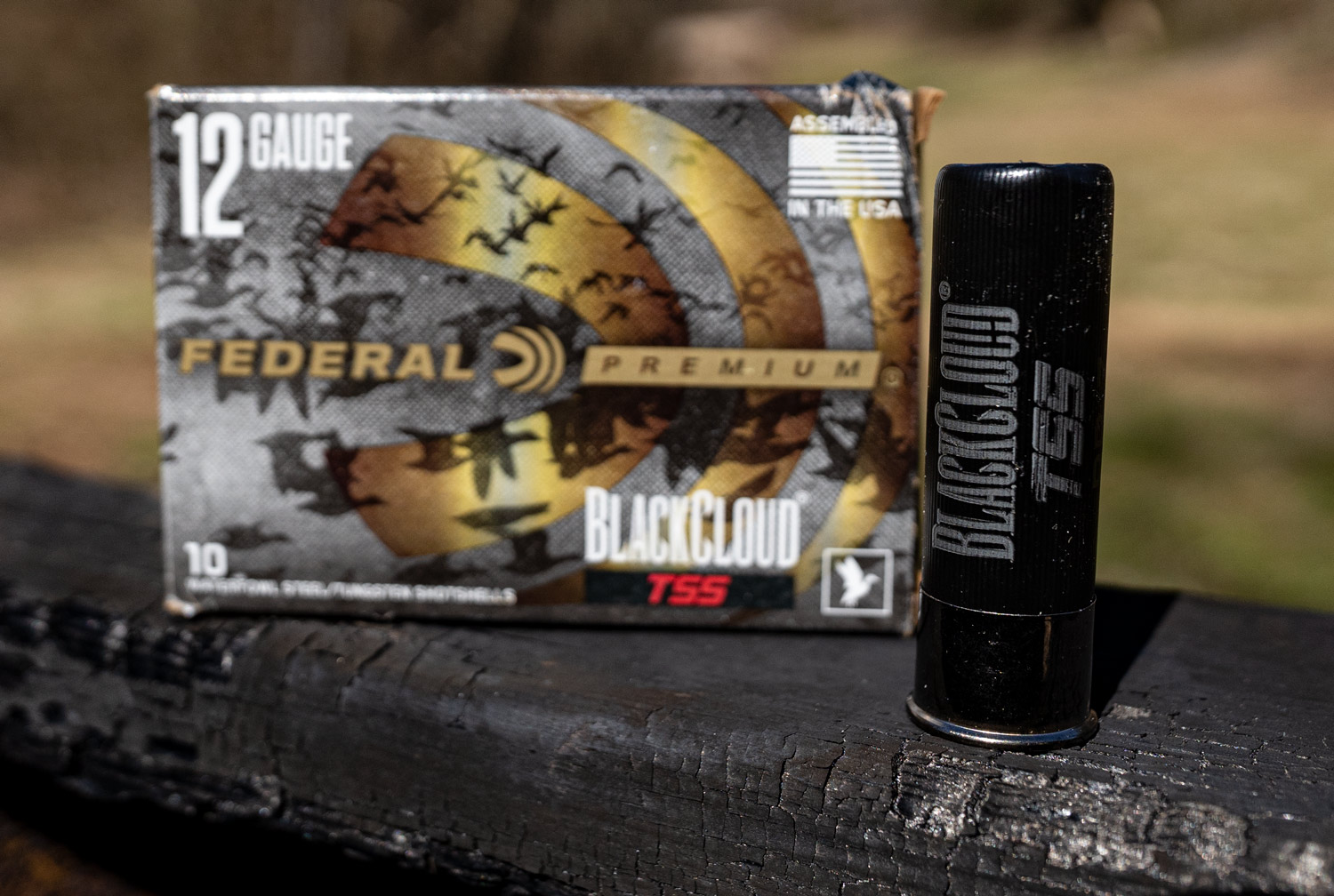 When you picture a shot pellet, you no doubt imagine a perfect sphere. But the FliteStopper shot pellet breaks the mold. It includes a sharp, raised ring around its center, which enables it to tear through coarse plumage more effectively and subsequently deal accentuated trauma to soft tissue. It also has a unique elliptical shape.
Federal designed the FliteStopper's "Saturn ring" and profile to carve out a wider wound channel, as well as permit straight, accurate flight. But the real reason for a Black Cloud shell's superior pattern density is its wad.
What Is the FliteControl Flex Wad?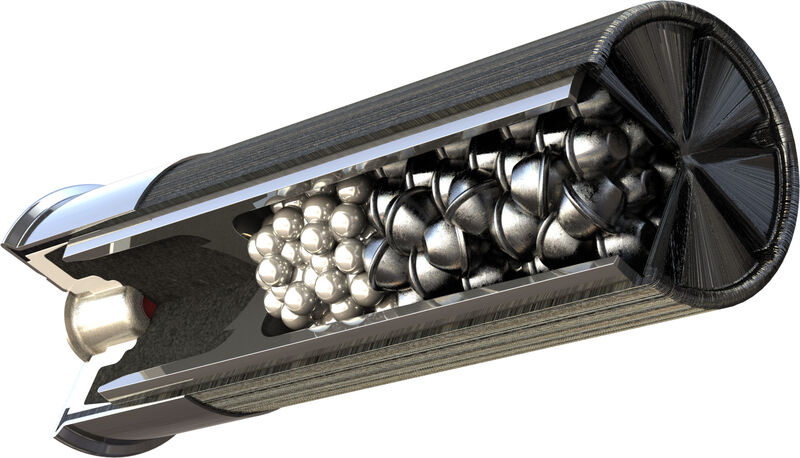 Federal's engineers designed the FliteControl Flex wad to complement the ballistic performance of FliteStopper shot. Optimized to function correctly through both ported and non-ported chokes, the FliteControl Flex erects six rear petals outward the instant it exits the muzzle. Alongside the wad's side-mounted vents, these petals brake the FliteControl Flex so it can cleanly separate from its shot at exactly the right moment after exiting the muzzle. This delivers the ideal pattern every time, regardless of gas pressure.
Federal's Black Cloud line of ammunition is available under several different labels, each with something unique to offer the waterfowl hunter looking for an "edge."
Types of Black Cloud Ammo
Black Cloud FS Steel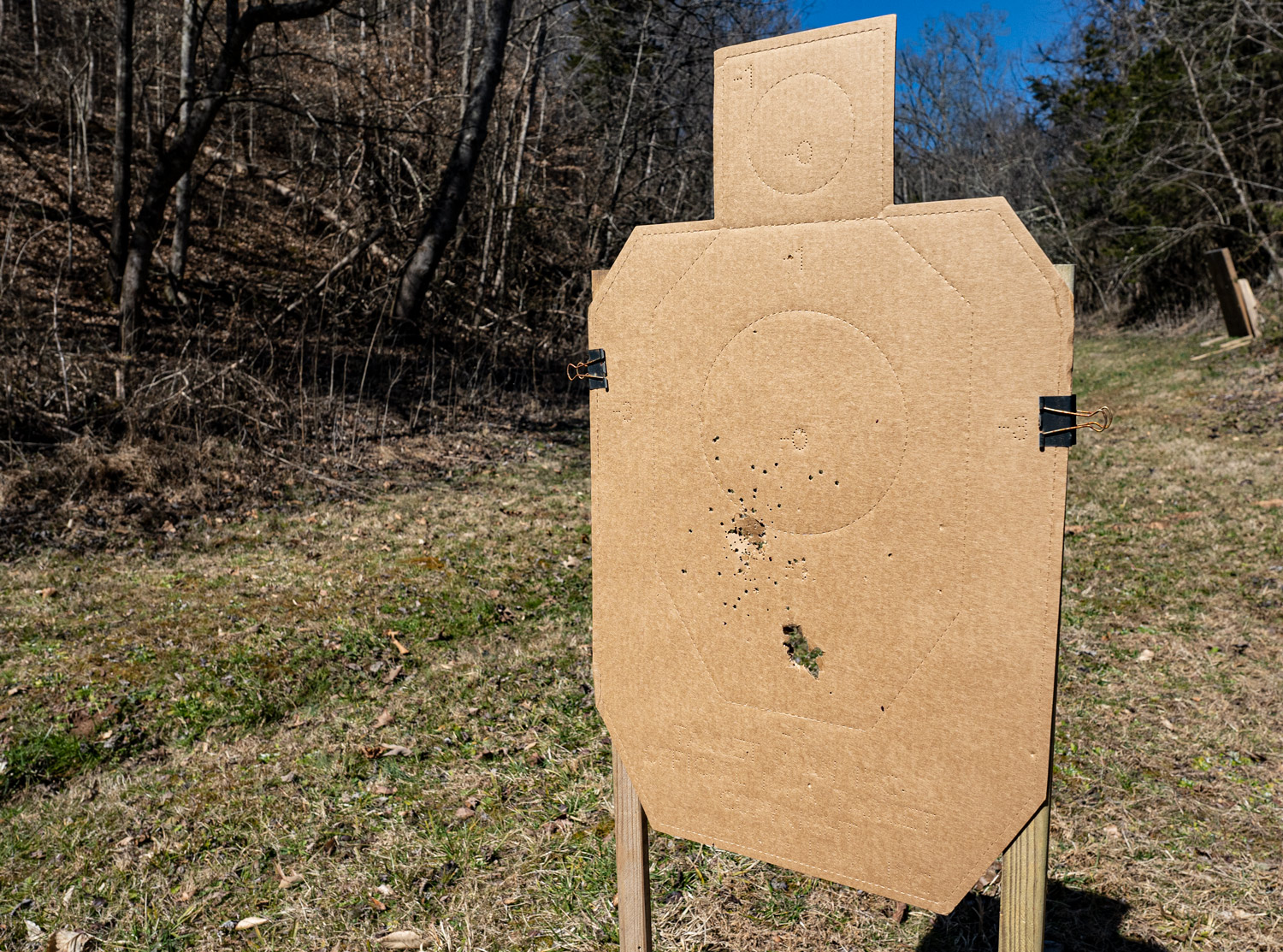 FS Steel is the standard line of Black Cloud ammunition. Federal loads each shell with 40 percent FliteStopper pellets. The rest of its column is comprised of Federal's normal, spherical round steel shot.
Black Cloud ammunition is typically destined for damp environments. So, Federal builds each shell with a corrosion resistant nickel-plated head, charge of temperature-stable powder, and sturdy plastic hull with a sealed crimp.
Black Cloud FS Steel High Velocity
Although Black Cloud shotshells typically deliver a high muzzle velocity at around 1,500 fps, FS Steel High Velocity ups that rate by about 135 fps. This promotes a flatter trajectory, greater downrange killing energy, and less need to lead with your aim on fast-flying targets.
Black Cloud FS Steel Close Range
Unlike other Black Cloud ammunition, Federal loads a Close Range shell with 100 percent FliteStopper pellets. So, it delivers a full pattern within 20 to 30 yards. It's ideal for shooting waterfowl over decoys or taking them in densely wooded areas.
Black Cloud TSS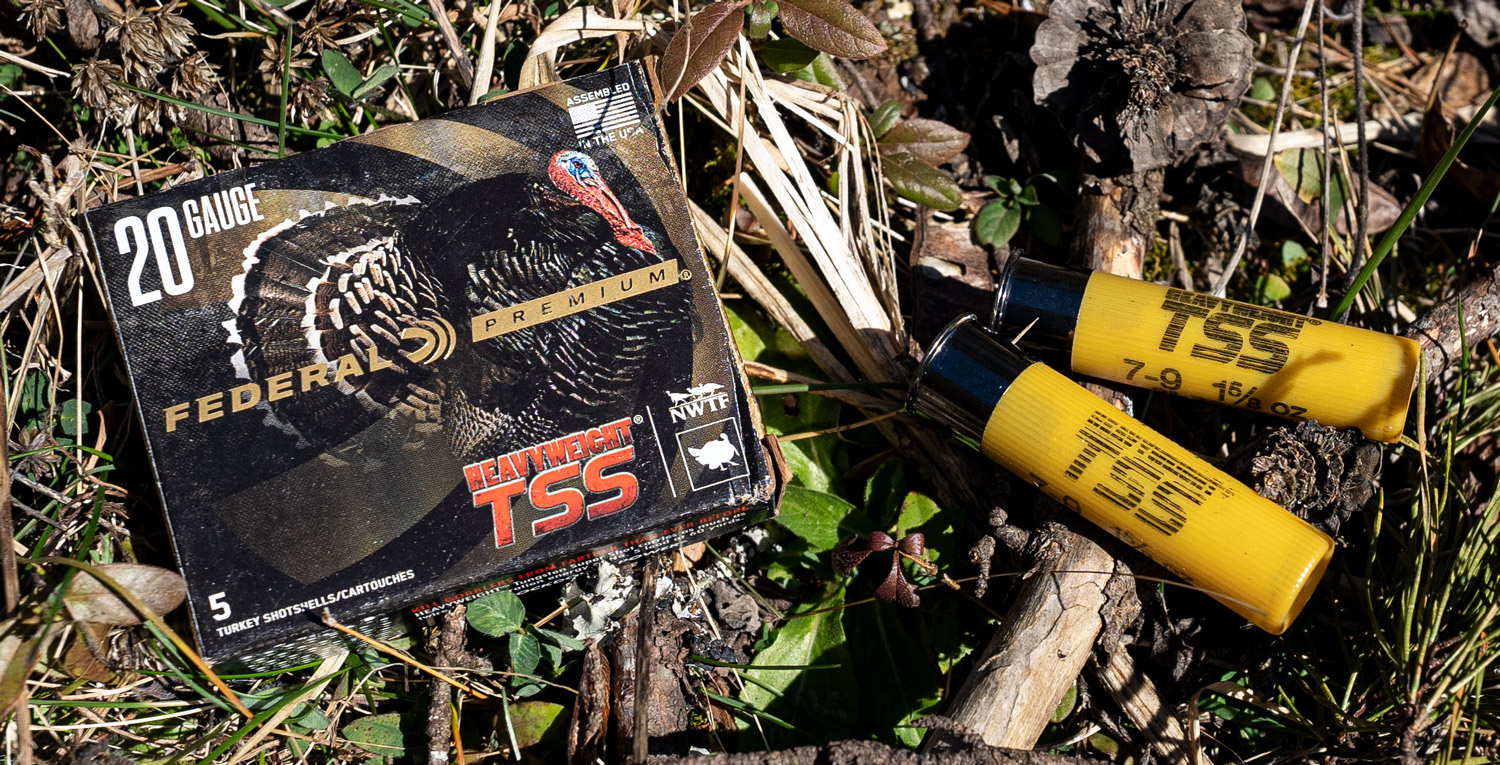 40 percent of a Black Cloud TSS shell is FliteStopper pellets. But instead of conventional steel pellets, TSS pellets comprise the remainder of a TSS shell's shot column. TSS stands for tungsten super shot.  As a result, they offer more than double the density of steel. This enables a TSS shotshell to maintain superior velocities over greater distances, as well as transfer more lethal energy on target than steel shot could ever accomplish.