An in-depth look at 7.62×39 ballistics, including the muzzle velocity, data and trajectory for some of the most popular rounds AmmunitionToGo.com sells.
The shooting world doesn't always consider 7.62×39 the most precise of cartridges but some of us would argue that reputation isn't entirely fair. If you're driving Ford Pinto with premium gasoline, you can't expect race car performance, after all. To better appreciate and perhaps better understand the fuel of AK-47 shooters everywhere, let's explore the caliber through a deep dive into 7.62×39 ballistics.
7.62×39 Fast Facts
With more AK-47 rifles produced than any other firearm, the 7.62×39 is the world's unofficial favorite cartridge.

Although typically considered a range and self-defense round, the 7.62 consistently delivers 1,000 ft lbs energy at distances greater than 100 yards — enough to ethically kill whitetail.

The 7.62's reputation for low accuracy is attributable to prevalent low quality rifles and ammunition, not the cartridge's design itself.

Its designer once described the AK-47 as "a weapon of defense and not a weapon of offense."
7.62×39 Ballistics Chart
Scroll right for energy, trajectory and coefficient data in the chart above.
The Need for 7.62×39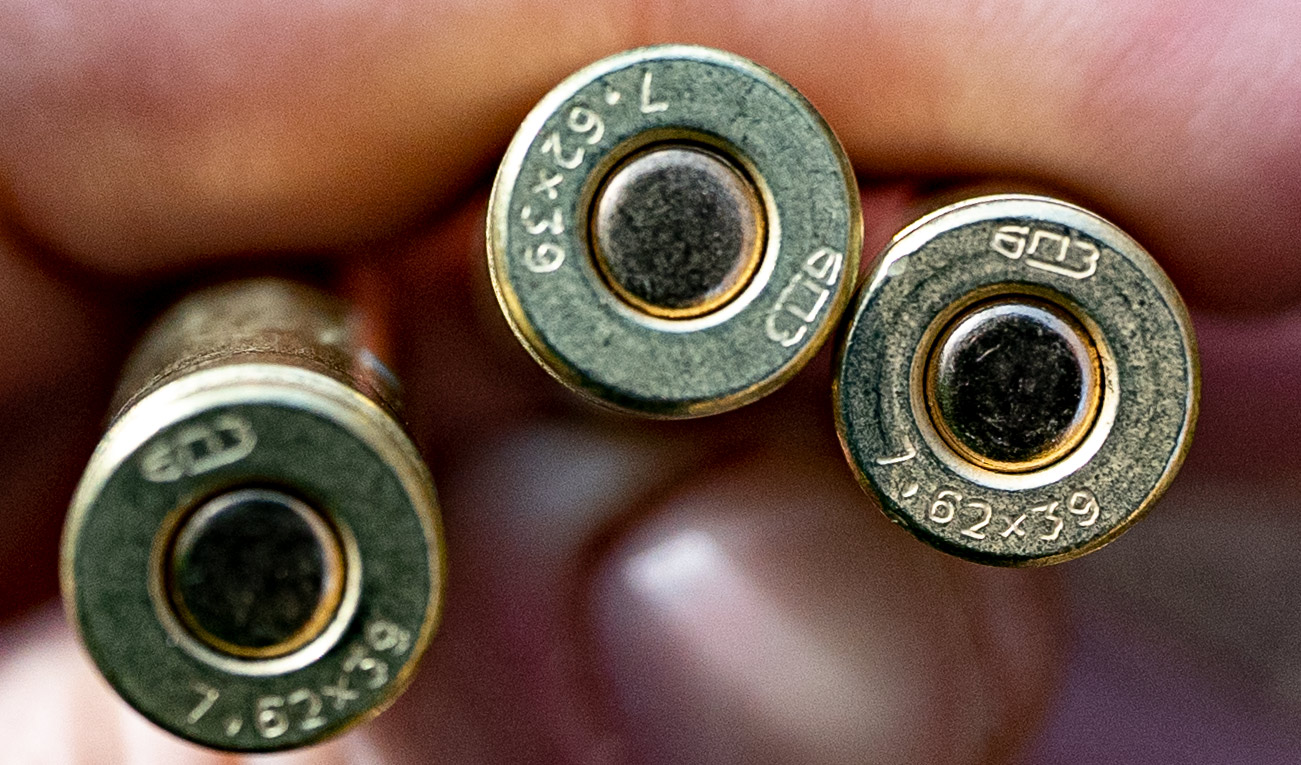 The 7.62 was developed by Soviet Russia during the tail end of WWII. It was conceived as an intermediate cartridge capable of use in semi-automatic and selective fire rifles, as well as light machine guns. Mikhail Kalashnikov began work on the AK-47 in 1945. His reliable, durable, and low maintenance 7.62 rifle became popular, to put it lightly, and it is currently produced in nearly 100 countries. When an American shooter wants an accessible semi-automatic rifle that fires inexpensive ammo, the AK-47 is one of their best bets.
Ballistics Insights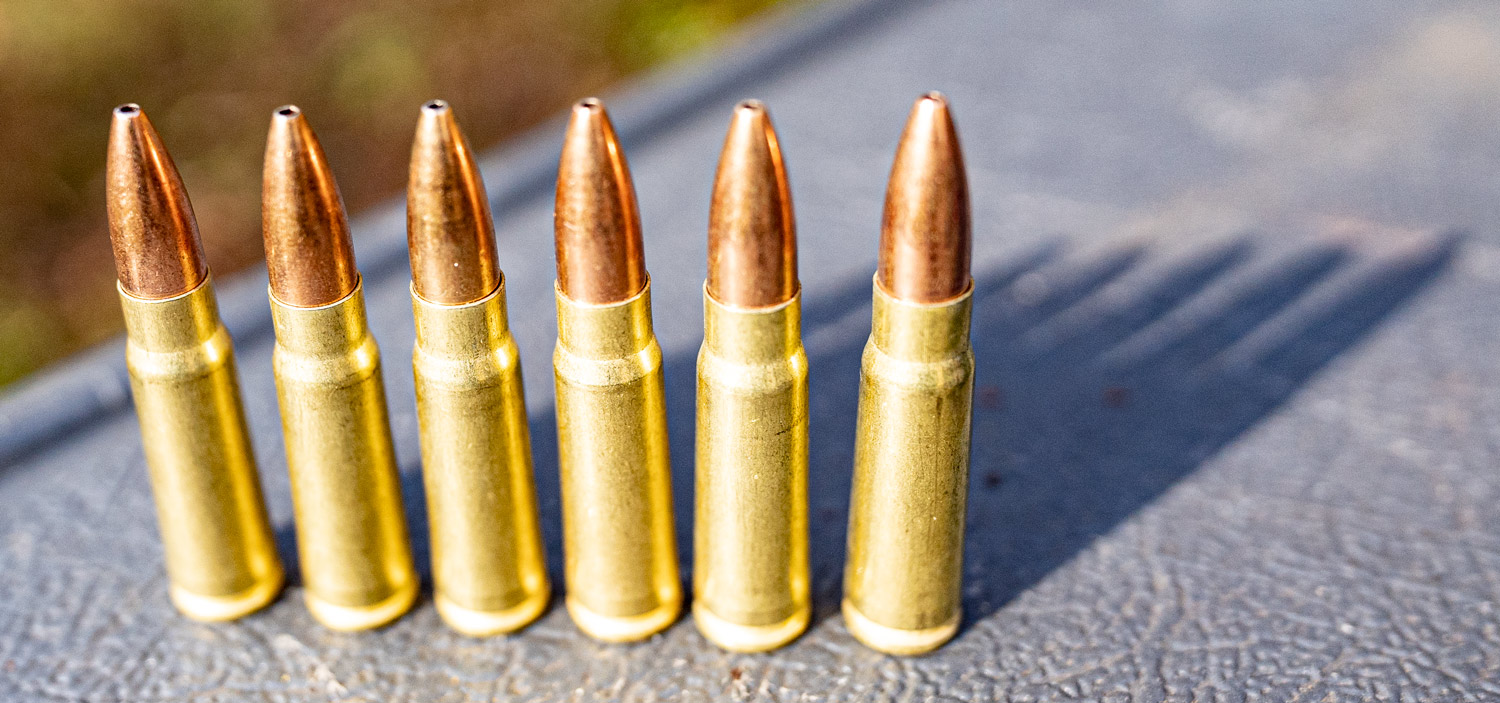 The 7.62×39's typical 2,350 feet per second muzzle velocity is about 750 fps slower than the 5.56×45's. 7.62×39 ammo will therefore exhibit the same velocity at 300 yards that the 5.56 will at 500. The 7.62 may have a steeper bullet drop, but its heavier bullet delivers about 200 ft lbs more muzzle energy than a 5.56. Plus, it retains that power advantage downrange.
The 7.62's 0.309" bullet ranges little in weight, averaging around 123 grains for a sectional density (SD) of 0.182. That is a lower SD than the 5.56's, leaving it less capable of penetrating as deeply in soft tissue, but the round's wider bullet accordingly creates a wider wound channel. An SD of 0.182 is suitable for hunting for smaller game, and adequate for medium game with the right shot placement and bullet. 
7.62 ammunition with hollow point bullets is commonly available. These rounds don't generally deliver expanding terminal performance comparable to a handgun load. A round outfitted with a projectile like Hornady's SST or Winchester's XP would be optimal for deer hunting. They are also likely better for self-defense.
Other 7.62×39 Attributes
Manufacturers such as Wolf and Tula offer a variety of steel cased 7.62 ammunition. It is non-reloadable and typically causes more fouling of the chamber. However, it is significantly less expensive than brass cased ammo.

Compared to the AR-15, the AK-47 is not as customizable, typically less accurate downrange, and about 2.5 lbs heavier. Conversely, you might consider the AK-47's sleek design, adjustable iron sights, and sturdiness as advantages.

The AK-47's iron sights make aiming easy with practice. Of course, several more accurate bolt-action rifles chambered for 7.62 are also available.

Demonstrably effective at spreading communism.